Since the inception of Liebherr refrigeration in 1949 by Dr Hans Liebherr countless hours and resources have been invested into refrigeration research and development. Liebherr continually strive to become more environmentally friendly (for example: all plastic components are labelled to ensure easy and optimum recycling) and energy efficient (back in 1993 Liebherr were the first manufacturer to convert our entire appliance range to HCFC/CFC-free refrigerants). Our appliances will operate at their optimum for you, without costing an arm and a leg.
Once the Liebherr refrigerator enters your home, there are a number of ways that you can optimise and assist with the energy efficiency of your appliance:
• Always allow hot/warm food to get to room temperature before placing in fridge or freezer.
• Defrost foods overnight in the fridge which will help keep the fridge temperature cool (even though it takes longer to defrost, it is always safer to defrost food in the fridge rather than leaving out on the bench).
• Think before you open (don't stand there with door wide open letting the cool air escape).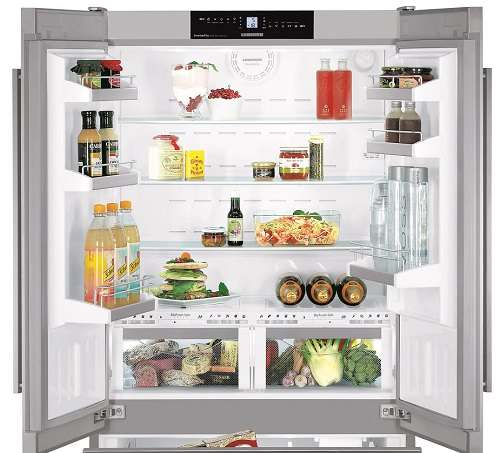 • Store frequently used items in the door (where suitable) and at the front of the fridge shelving.
• If kids go into the fridge often, keep snacks at eye level so they can get in and out quickly.
• Always unwrap paper items (such as ham purchased from a deli) as it is an insulator. Place it in a container, glad wrap or foil instead.
• Put a lid on it – uncovered foods omit moisture making the compressor work harder. This will also help prevent frost from forming.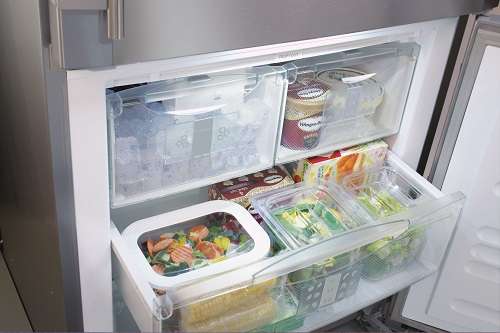 • Remove food as needed, don't leave it sitting on the bench for too long prior or after.
• Check to make sure over time, that door seals are not cracked or loose – this may make the appliance work harder if the doors are not sealing efficiently.
• Put cold accumulator blocks or containers of water to freeze in the freezer when it is empty to help maintain temperature.
• If largely empty, store water containers in fridge to remove some empty voids to assist maintaining cooler temperature.
• Keep your appliance out of sunlight (for example draw down the kitchen blind when required) and away from appliances such as cookers (due to the heat they generate).
• Make sure your appliance is correctly ventilated.
• Dusty rear coils can make the fridge work harder (only selected models have exposed coils that may require annual dusting).
• Always ensure good ventilation. Do not cover ventilation openings or grille.
• Always keep fan louvres clear.
• The lower the temperature setting, the higher the power consumption.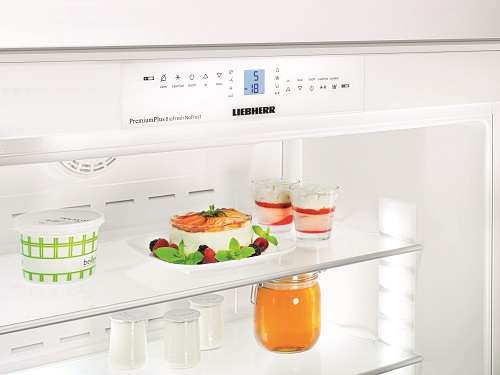 • If there is a thick layer of frost in the refrigerator: defrost the appliance (only required for manual defrost freezers).
• The less empty space the better the fridge and freezer will operate. If 9/10 your fridge is half empty it could be time to buy a smaller fridge.
If you can keep these handy tips in mind you will get optimal performance and energy efficiency from your Liebherr appliance.