For lovers of fine food, indulgence and gastronomy.
A La Cornue cooker is a masterpiece in itself, with every single detail designed to combine excellence with refinement. It makes your kitchen unique.
The expertise of our craftsmen, the choice of materials, the commitment to beauty in every detail, the highly advanced techniques and the constant enhancements – the quality of our work and our quest for excellence are what drive us every day to craft exceptional and personalised products by hand, designed to bring you culinary creations for life.
As a member of the Entreprises du Patrimoine Vivant (Living Heritage Companies), we are devoted to promoting a lifestyle a la francaise, with its strong emphasis on conviviality.
Chateau - The Jewel in the La Cornue crown
The result of over 100 years of research and development, each 'Chateau' cooker is entirely hand-made by our craftsmen in our production workshop in Paris, France.  Their knowledge and expertise has been passed down from generation to generation providing you with culinary performance and elegance.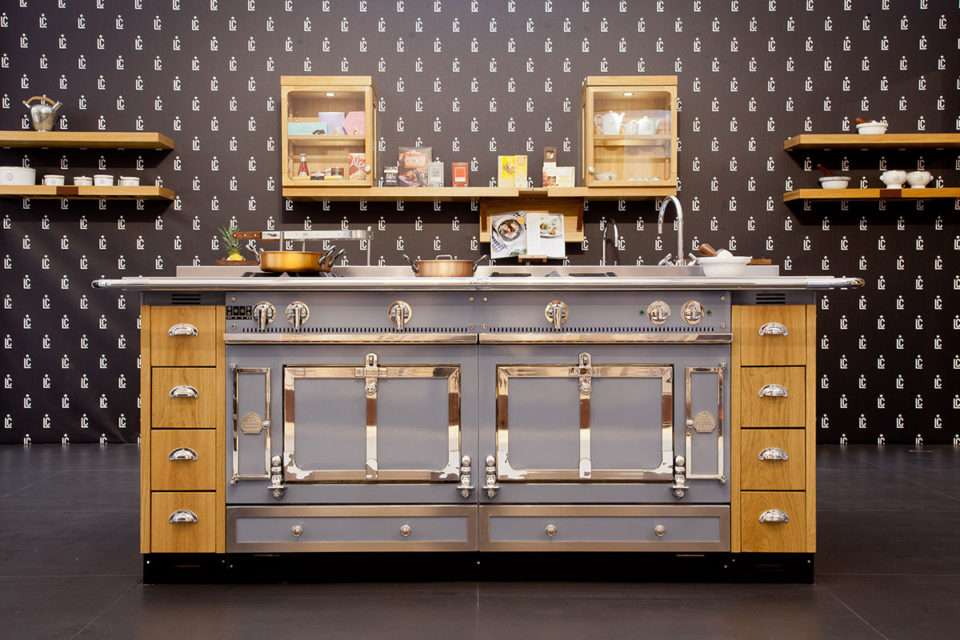 Build your own
With customisable choices of configuration, colours and trims, there are no less than 8,000 options available to you to design your own 'bespoke' cooker to suit your own requirements, desires and appetites. Build your own cooker now and start your own La Cornue journey.