When it comes to purchasing a new fridge how do you know what is right for you? Of course first and foremost – the space you have available might dictate your style. Another factor is the amount you want to spend on your new purchase. If you are not limited by either, then the world is your oyster.
Not only is there an endless list of brands to choose from, you also have to decide on the configuration you want… French door, side by side, bottom mount, top mount, undermount, all fridge, all freezer, chest freezer, freestanding, integrated, built-in…. the list is exponential!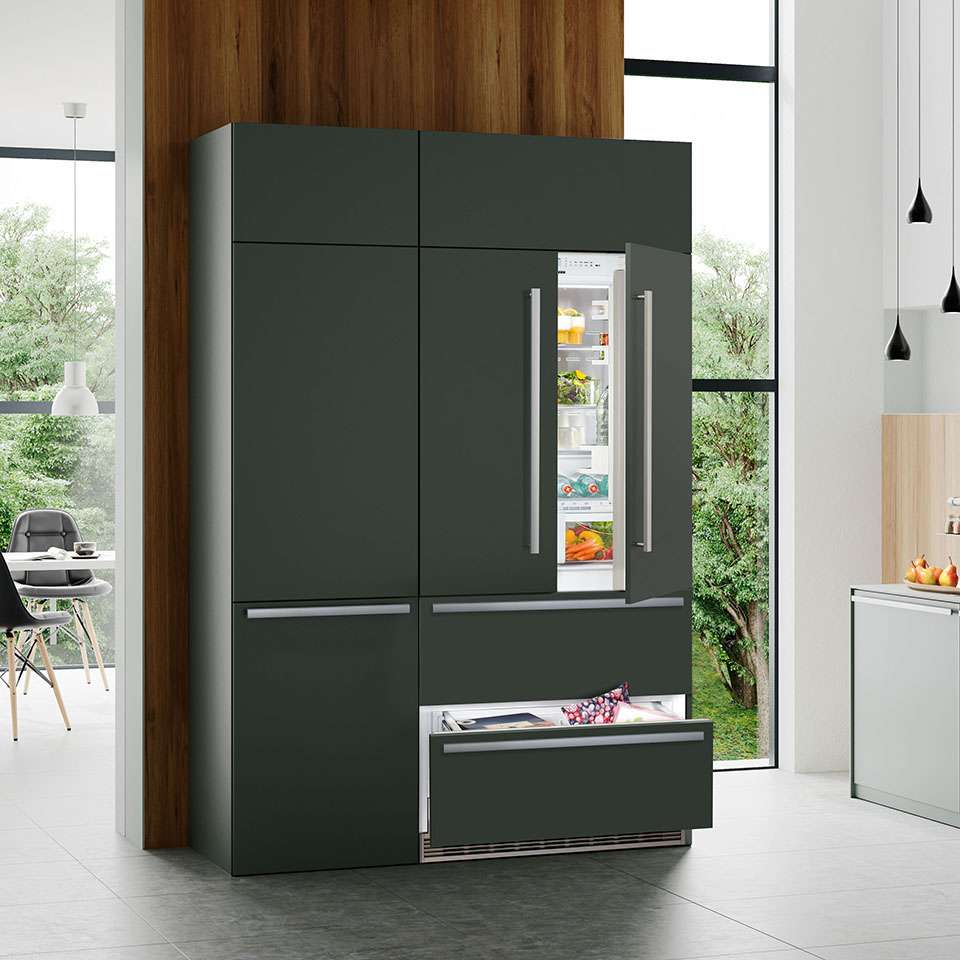 So when it comes to narrowing down your purchase decision, there are some questions that may help you decide what fridge configuration is best for you:
• What is the size of the household?
• How often do you shop?
• What types of food do you buy?
• Are you a lover of left overs?
What is the size of the household?
Let's face it, unless you buy fresh food daily a bar fridge is not for you. So it's really important to take into consideration the amount of people in your household. Are you a growing family or have children getting bigger for example? If so then selecting a fridge slightly above your current requirements might assist in the long term, when your grocery buying increases.
How often do you shop?
How often you shop can largely influence the capacity of your new purchase. If you tend to shop weekly, you may not need as much space as someone for example that shops in bulk once a month.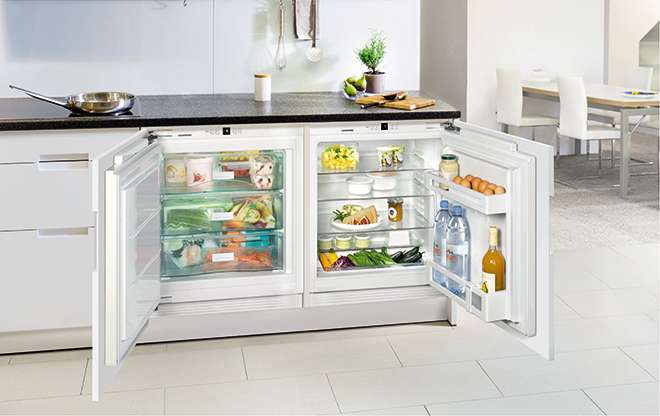 What types of food do you buy?
Fresh vs frozen – which do you buy more of? Obviously if you tend to purchase fresh food in larger quantities, you need to make sure you have the fridge storage space to accommodate and likewise for frozen goods.
Are you a lover of left overs?
It may seem like an unusual question but are you a lover of leftovers? If the answer is yes (it's a big resounding yes in my house!) then you would definitely benefit from more freezer storage. Leftovers are often stored in containers which although are great for stacking, they do add some extra bulk in your freezer.
Big or little? More fridge or freezer?
So now that you are armed with a little more knowledge, you should be able to narrow down your list of potentials. For example if you use minimal freezer space, then perhaps a top mount is for you. In general they have a much smaller freezer compared to the fridge. Love your leftovers? Then perhaps a bottom mount would be perfect with more freezer space. A fence sitter (you love fresh and frozen) then why not a side by side – offering the best of both worlds, often a fairly equal share of both!
How can Liebherr help?
With Liebherr's integrated range of fridges and freezers you can select the perfect individual appliance or side by side to suit your needs. Whether you prefer more (or less) fridge or freezer storage, the choice is completely up to you. With six fully integrated 60cm wide models available offering different storage configurations and features, the perfect side by side combination can be created to suit any lifestyle. For fresh food lovers, Liebherr also offer an additional zone called BioFresh that keeps food fresher for significantly longer than a traditional fridge.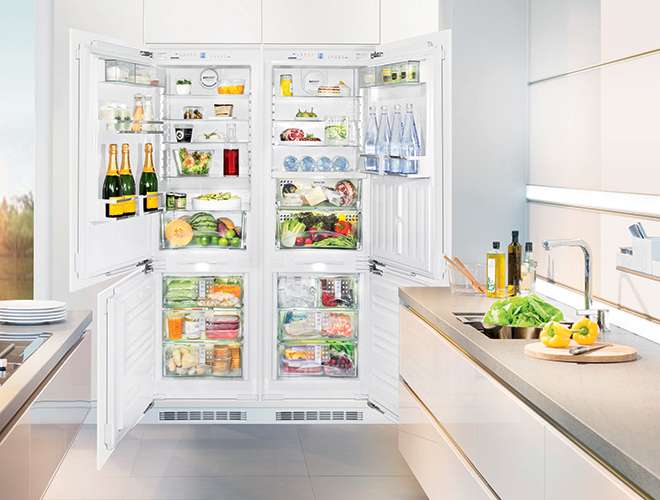 Visit our website for more details regarding integrated appliances or contact one of our friendly sales team on 1800 685 899.