Liebherr Commercial Equipment
Refrigerators and freezers for hotel and catering and freezers for the frozen food and ice cream industries. Exacting standards are demanded of refrigerators and freezers in the restaurant, hotel and catering business. With a Liebherr appliance, you opt for reliable operation, innovative premium quality – and for top design.
Liebherr offers all the advantages that matter in professional applications: high-quality components and maximum net capacity, efficient refrigerating capacity, reliable temperature consistency and very easy cleaning.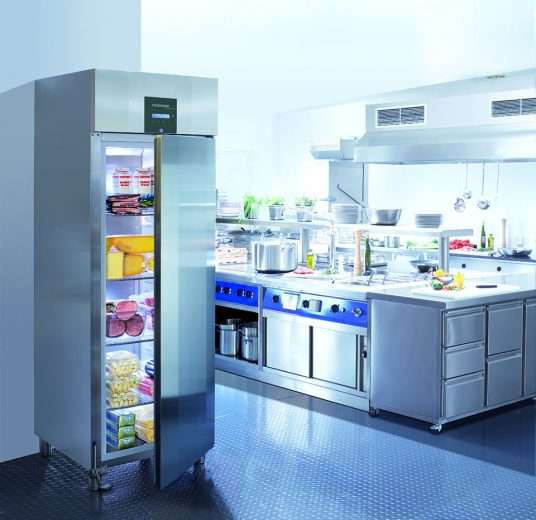 Optimum storage and serving temperatures
Liebherr's freestanding wine storage cabinets and multi-temperature wine cabinets offer tailored storage for the gastronomy sector. Depending on the model and the temperature setting, they can be used for long-term storage or for keeping wines at their ideal serving temperature. In addition, these visually captivating appliances are a stunning focal point in the dining area, naturally drawing attention.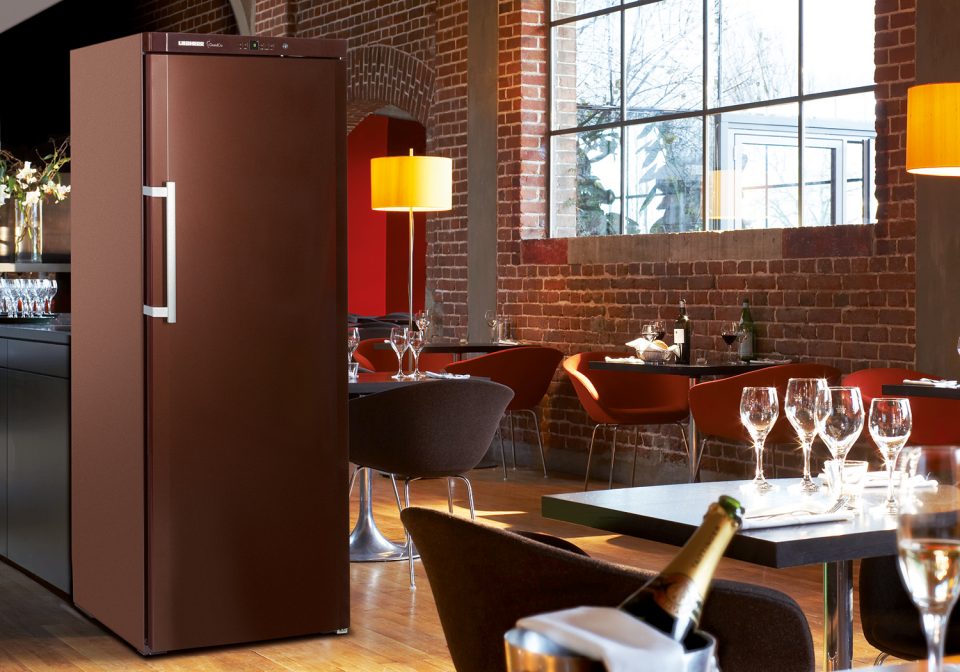 Wine storage cabinets
Wine storage cabinets provide similar storage conditions to a wine cellar with a constant temperature and humidity level of over 50% throughout the interior. This makes wine storage cabinets ideal for long-term storage and for maturing wine. Featuring flexible temperature setting between +5°C and +20°C, they can also be used to store a larger selection of wines at the perfect serving temperature.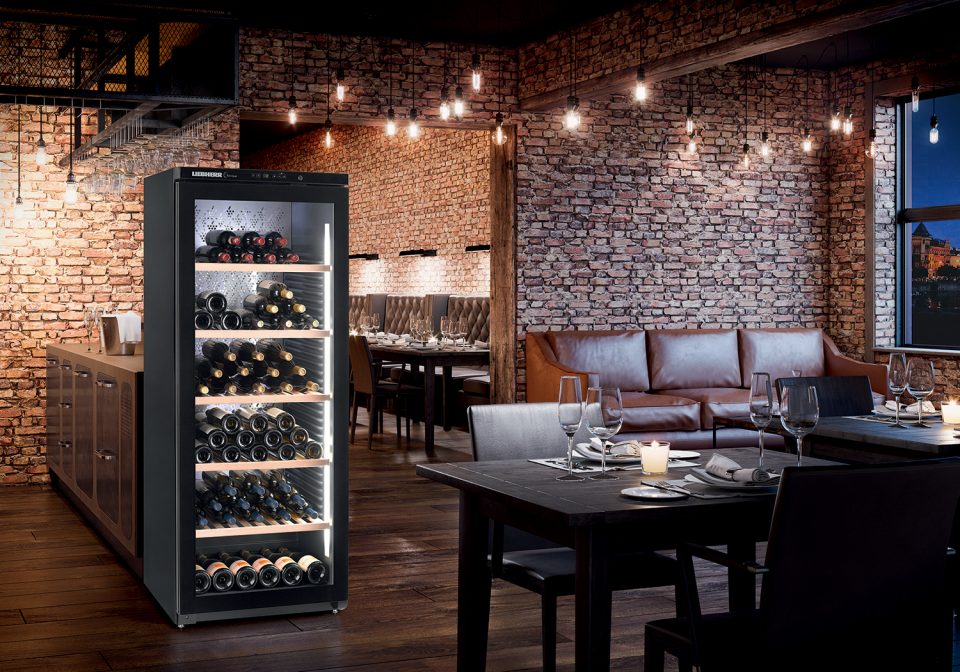 Multi-temperature wine cabinets
Depending on the model, multi-temperature wine cabinets utilise either different temperature zones or individuallly controlled wine safes to store a range of wines at their optimal serving temperatures. Red wine optimally unfolds its flavour between +16°C to +20°C, and white wine between +10°C and +12°C. Other the other hand, sparkling and champagne taste best when chilled to between +5°C and +7°C.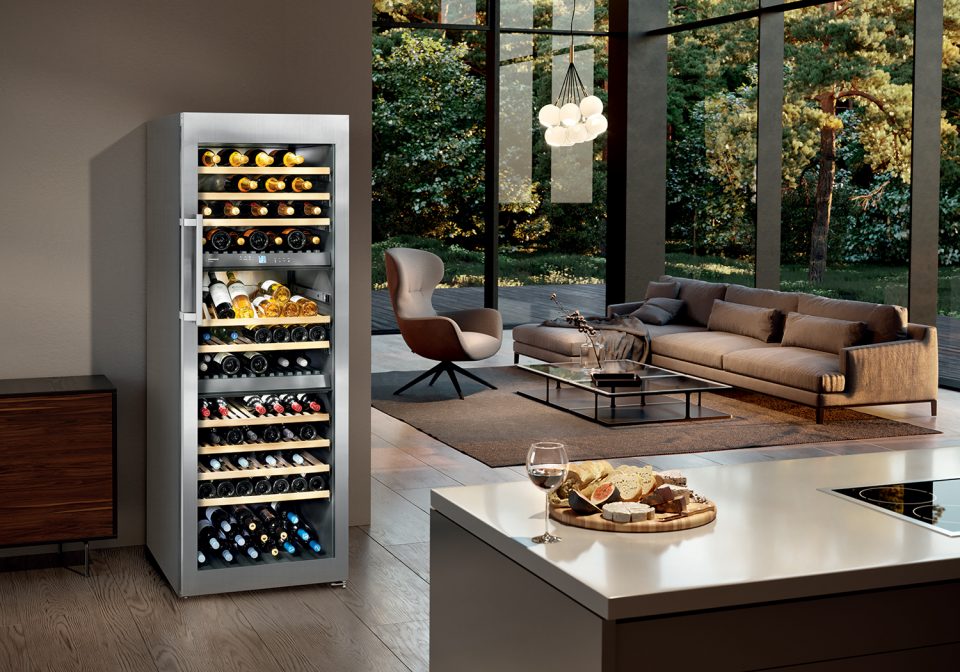 Liebherr Commercial Equipment Warranty
All Liebherr commercial appliances have a full 5 year warranty covering parts and labour – for total peace of mind. To assist us with after sales service of your appliance, we recommend registering the warranty for your appliance. By registering your warranty details with us, we are able to offer faster, more efficient service should you require it.
View the WARRANTY STATEMENT for full details.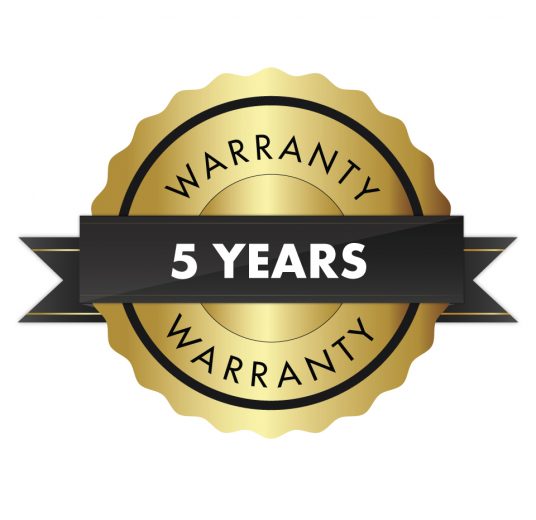 ActiveGreen
For Liebherr, ActiveGreen starts early on in the design stages of professional refrigerators and freezers. Liebherr uses high-quality components for reliable operation and top energy efficiency even if appliances are exposed to the toughest demands posed by professional use. By combining precision controllers with highly efficient refrigeration components, Liebherr's professional appliances offer exceptional energy savings.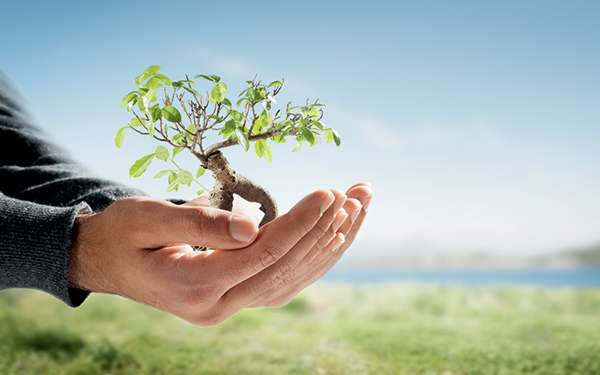 Liebherr is the first company to change over its entire range of refrigerators and freezers to the environmentally friendly R 290 and R 600a refrigerants. They are HFC-free and have no detrimental effects whatsoever on the ozone layer and the associated greenhouse effect. In addition to this, the use of new, highly efficient compressors allows a significant reduction in the energy consumption of the appliances. All Liebherr production sites are certified to the international quality standard ISO 9001 and the international environmental management standard ISO 14001.