If your Christmas day is anything like ours, you end up with enough leftover food to feed a small army. Thankfully in our family we follow up Christmas Day with the traditional Boxing Day 'scrap' day, which involves using the leftovers from the previous day's festivities – sometimes slightly re purposed recipes. You can't let good food go to waste!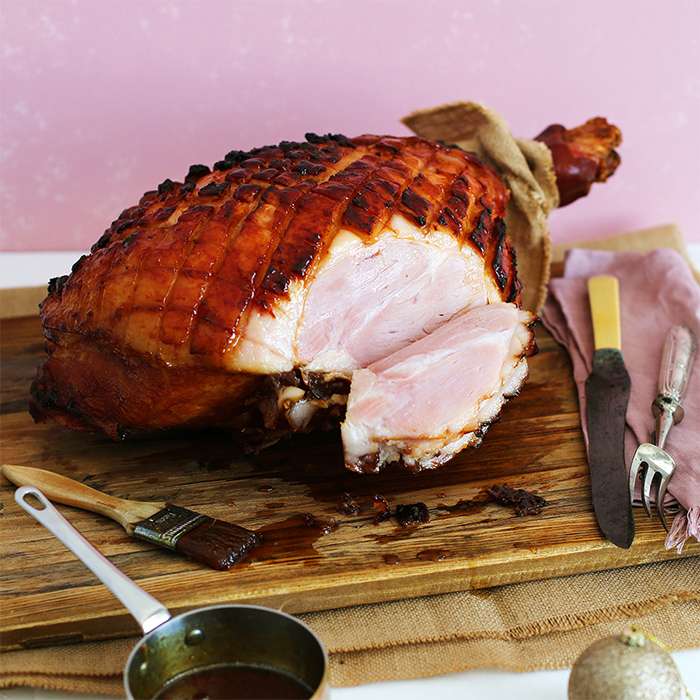 No matter what, we always end up with an abundance of ham on the bone. Luckily there are a few great ways to ensure your ham will last the distance, so you get a chance to devour it all. Storing it in the appropriate way will give you an extra week or two (sometimes three!).
– Ham needs to be stored at 4°C or below
– Always make sure it is stored in the coldest part of your fridge
– If your ham is vacuum sealed, do not open it until you are ready to use it
– Ensure raw meats are stored on shelving below your ham
– When ready for storing, wrap the ham in a moistened tea towel (water with some vinegar), then place it inside a clean pillow case or a traditional ham calico bag
– Every 1-2 days replace the tea towel with a freshly moistened towel and clean bag or earlier if your ham starts to dry out
– Alternatively you can cut all of the meat off into required sizes ready for future meals and store in the freezer
Image Credit: Aeviternal Creations
Another tip passed down from generations before me, is that if you like your ham cold (which means you haven't baked the skin when cooking), make sure when you cut back the skin for serving, fold it back and leave it attached with the fat. That way you can fold it back over the left over ham, like a door flap – helping it remain consumable for longer (still wrap it up in the moistened tea towel and bag).
Remember to always trust your senses though – if it starts to omit a strange odour or the meat is turning a little off colour or slimy and slippery, it's time to let it go.