What's on offer?
From Tuesday 1st October to Thursday 31st October 2019, receive up to $500 cash back via redemption with the purchase of eligible Liebherr appliances.  Delivery dates and redemption periods apply.  Full terms and conditions apply.  View promotion for all the details and to download the redemption form.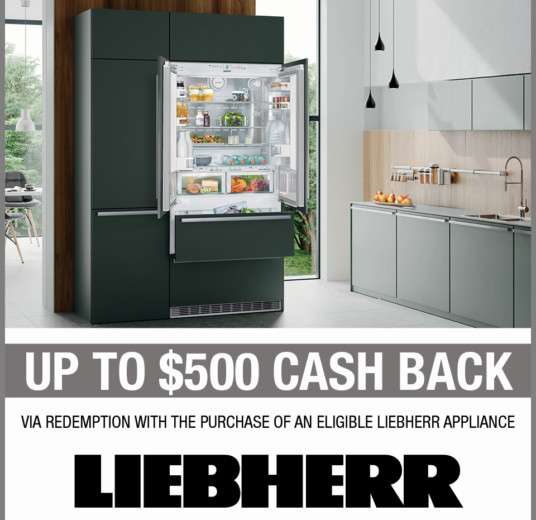 September - Expired Cash Back Offer
Did you purchase an eligible Liebherr appliance during the September cash back promotion?  Download the redemption form here, along with full terms and conditions.