Liebherr Fridge Australia
Why Liebherr?
The German specialist in refrigeration and freezer technology, Liebherr has over 60 years' experience in the design and manufacture of premium domestic and commercial refrigerators, freezers and wine cellars.
With design and manufacturing plants in Germany, Liebherr refrigeration offers outstanding energy efficiency, exceptional quality and stunning design.
Liebherr refrigerators and freezers provide the perfect solution for food storage, preservation and freshness. Our extensive range includes side by side, bottom mount and French door appliances, including freestanding, built-in and under-bench options. For the preservation and storage of wine, Liebherr also offer a wide range of premium wine cellars.  Beautiful kitchen to the right from @retreat_design
Take a tour of the Liebherr factory in Ochsenhausen.  From plastic to sheet metal processing, door and housing foam, right through to final assembly and quality control, Liebherr innovation and technology is prevalent through the production process.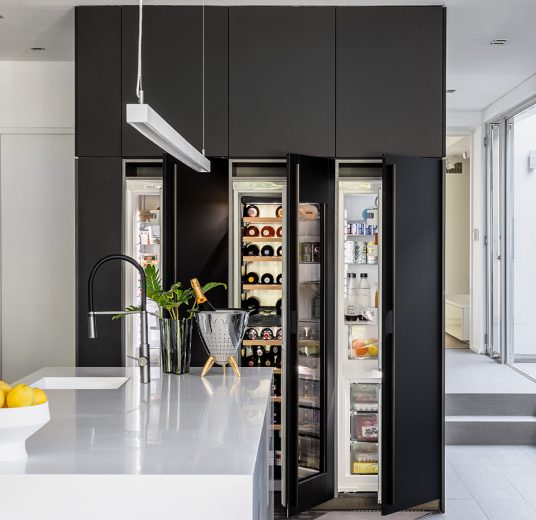 NEW OpenStage Drawers
Inspired by refrigerated display cases in fine delicatessens, the OpenStage concept elegantly showcases your food. Thanks to transparent glass drawers you can have everything perfectly displayed. The different heights make it easy to store food of different sizes. In the bottom OpenStage drawer, practical dividers ensure bottles are held securely.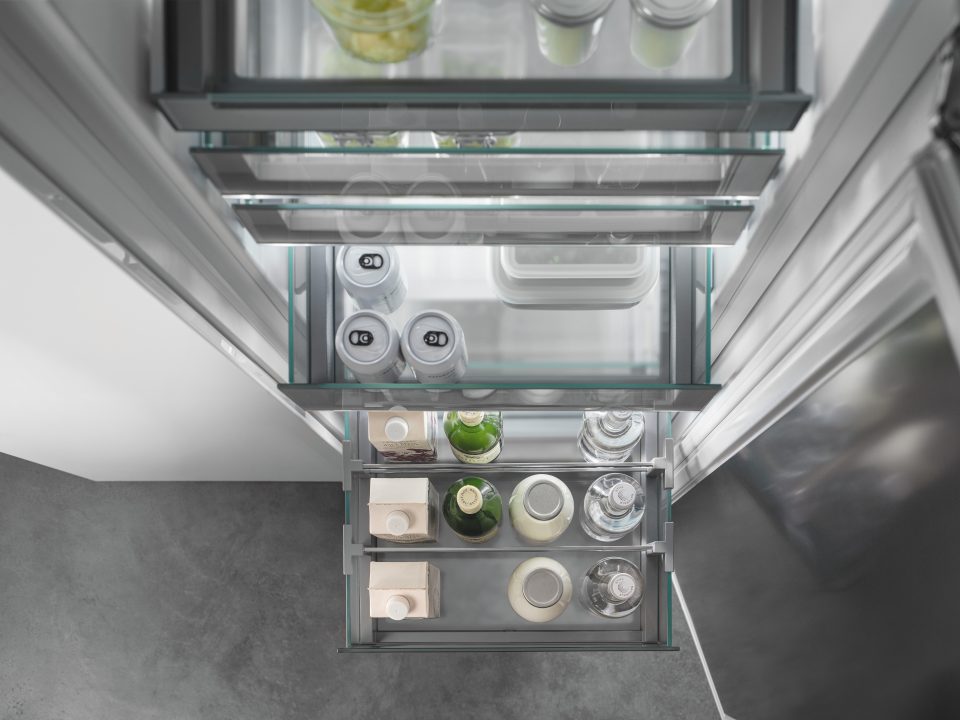 NEW IceTower
You will never run out of cold drinks at your party with our IceTower, which holds 5.7kg of ice cubes! The ice cube scoop and the pull-out tray on telescopic rails allow easy access to the ice cubes. An extra insert tray means you can also store less and make room for frozen food underneath. The adjacent drawer provides storage space for frozen goods.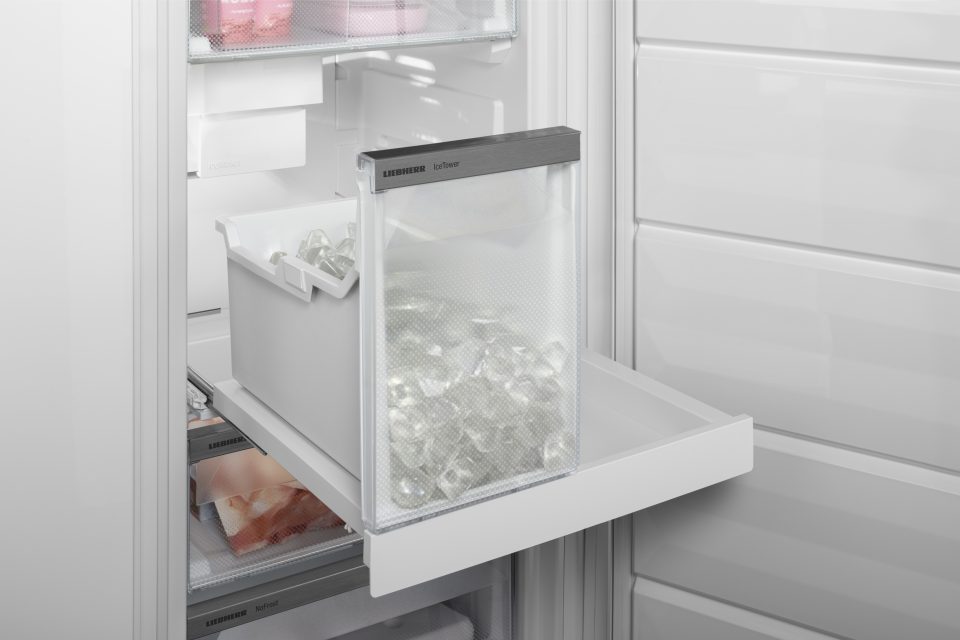 BioFresh - Fresher for longer
Not all types of food need the same temperature and humidity, so Liebherr introduced an additional temperature zone 'BioFresh', where many types of food can be kept fresh significantly longer than in a traditional refrigerator compartment at just above 0°C. Using the HydroSafe (high humidity) and DrySafe (dry environment) drawers food stays fresher for longer.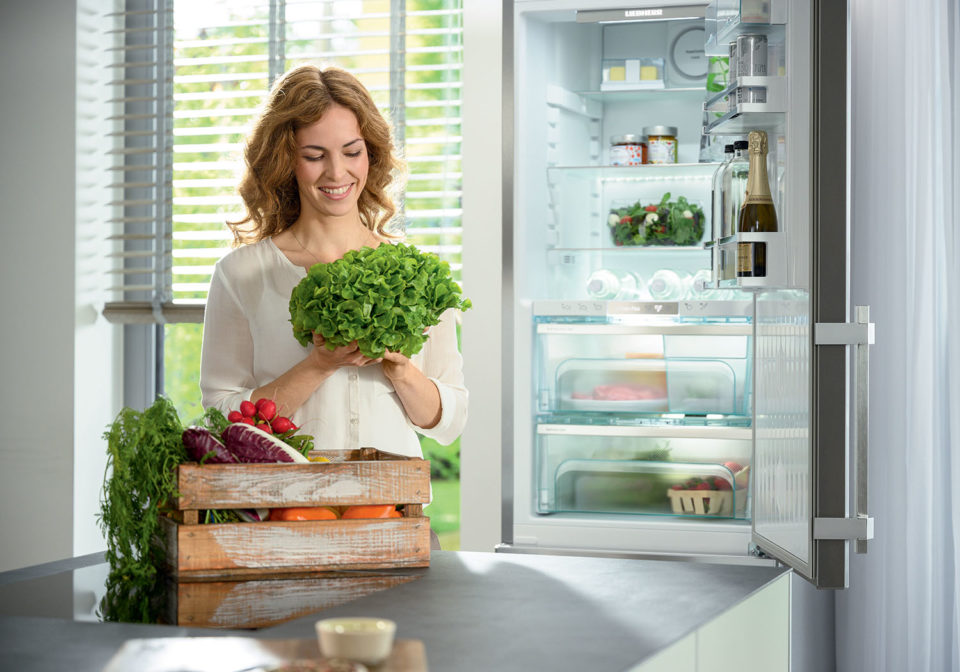 Monolith by Liebherr. Cooling redefined.
Quality, design and innovation have been at the forefront for Liebherr refrigeration for over 60 years.  Continuing to challenge the status quo Liebherr introduced the Monolith range.  Towering impressively at over 2 metres high, the ground-breaking new range is a literal tower of achievement in cooling technology. Monolith features superior energy efficiency, new food-saving advancements and a sleek design to integrate seamlessly into the kitchen.  Discover the Monolith range.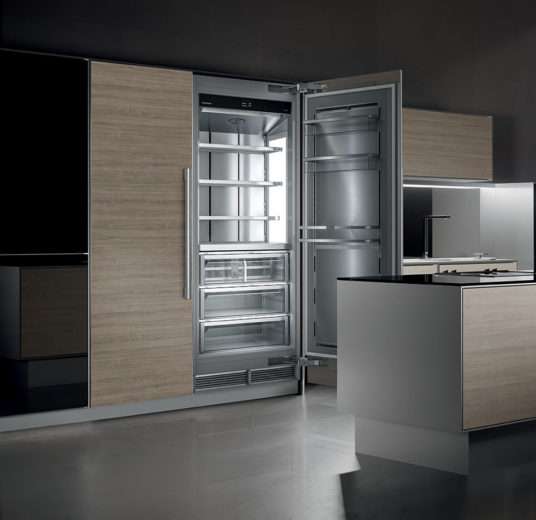 BluPerformance by Liebherr: a new generation of appliances
BluPerformance is the new generation of freestanding appliances which quite simply, have revolutionised the refrigeration market.  Greater energy efficiency, increased net capacity (in the same overall appliance size!), quieter operation and enhanced performance are all hallmarks of this innovative new range.  To say BluPerformance appliances are energy efficient is an understatement.  All standalone fridges in the range benefit from a 4.0 energy star rating whilst the available freezers include both 5.0 and 5.5 star ratings.  Select VIEW MORE to check out the range of BluPerformance appliances.
Explore Our Features & Functions
Liebherr Warranty
All Liebherr household appliances have a full 5 year warranty covering parts and labour – for total peace of mind.  To assist us with after sales service of your appliance, we recommend registering the warranty for your appliance. By registering your warranty  details with us, we are able to offer faster, more efficient service should you require it.
View the WARRANTY STATEMENT for full details.