The Australian Pharmacy Professionals (APP2019) Trade Exhibition held on the Gold Coast from 7 – 10 March, attracts more than 6,500 pharmacists, pharmacy staff and industry representatives from across Australia, and Andi-Co Australia was there under the banner of Liebherr.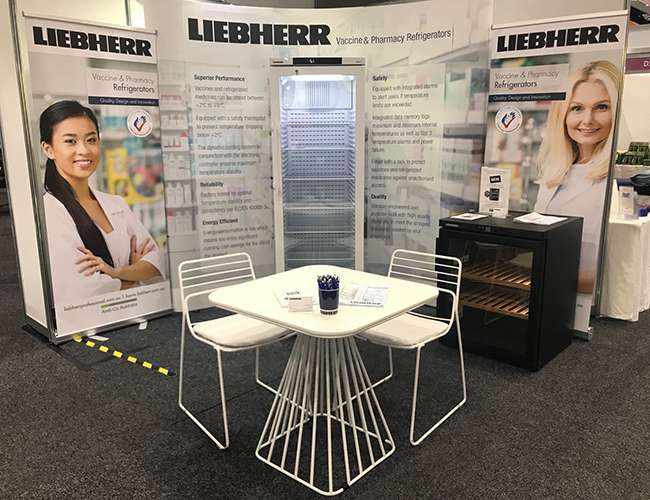 "On our stand, we showcased the 386-litre Liebherr vaccine refrigerator and ran the "win a Liebherr wine cellar if you buy a vaccine fridge trade promotion". Both generated significant interest from pharmacists looking for purpose-built, reliable and energy efficient vaccine refrigerators," said Ms Julie Chmielowski, Andi-Co's National Sales Manager, Biomedical.
The winner of the trade promotion was Joseph Tesoriero, Proprietor of the Healthsmart Pharmacy at The Alfred in Melbourne.
For more information on the Liebherr vaccine refrigerators visit the website.