Congratulations! Investing in a Liebherr fully integrated refrigerator is a wise decision. Not only will it look fabulous and seamlessly integrated into your kitchen cabinetry but functionality wise you will not be disappointed. With features such as BioFresh, SuperCool and SuperFrost your fresh and frozen produce could not be in better hands – staying fresher for longer and cooling more swiftly, aiding in the preservation of valuable vitamins and minerals.
The next step is installing your new appliance into your kitchen, unlike a freestanding fridge it requires installation into cabinetry. Unless you are an all-round handy person, this generally requires a qualified cabinet maker or installer, as well as a plumber for the IceMaker (where applicable).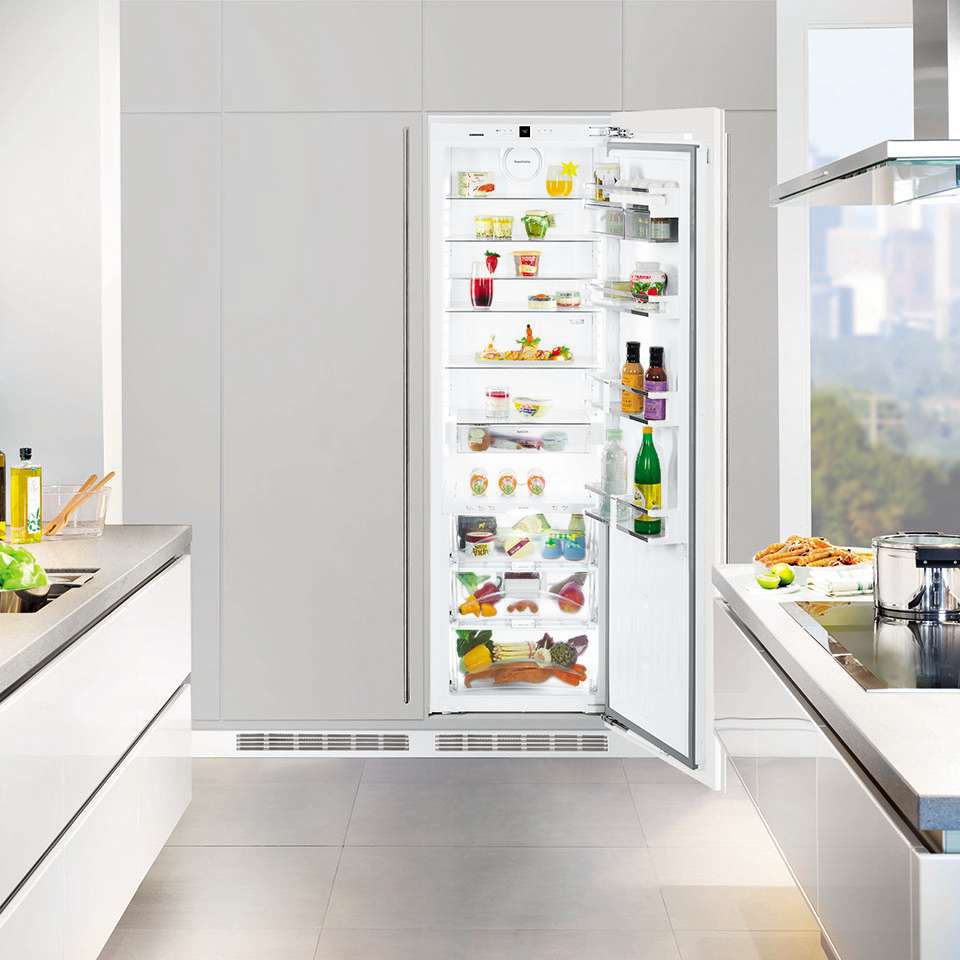 Important Information About Ventilation for Integrated Appliances
Applicable to models starting with: SICBN, SICN, SIGN and SIKB
Liebherr integrated appliances have very specific installation requirements to ensure they operate at maximum efficiency.
There are many installation elements that need to be adhered to such as installing each individual unit in separate cabinetry, door panel thickness not exceeding 19mm, and ensuring that power outlets and water points are accessible and not installed behind the units.  One of the most vital elements when installing a Liebherr integrated fridge or freezer, is ventilation.
A minimum of 200cm2 ventilation opening must be provided at both the top and the bottom of the cabinetry to allow for appropriate air flow.  If a Liebherr appliance does not have adequate ventilation this can damage the appliances cooling system.  Poor ventilation will affect the performance and efficiency resulting in the below potential issues:
Use more energy.
Not maintain temperature.
Excessive condensation can cause damage to surrounding cabinetry.
Cause the compressor to overheat and fail.
Cause irreparable damage to the cooling system.
Shorten the life of the appliance.
It is essential that installers ensure minimum ventilation requirements are provided in accordance with the installation instructions that accompany the actual Liebherr integrated appliance. If an appliance faults due to incorrect installation or inadequate ventilation it may not be covered by warranty.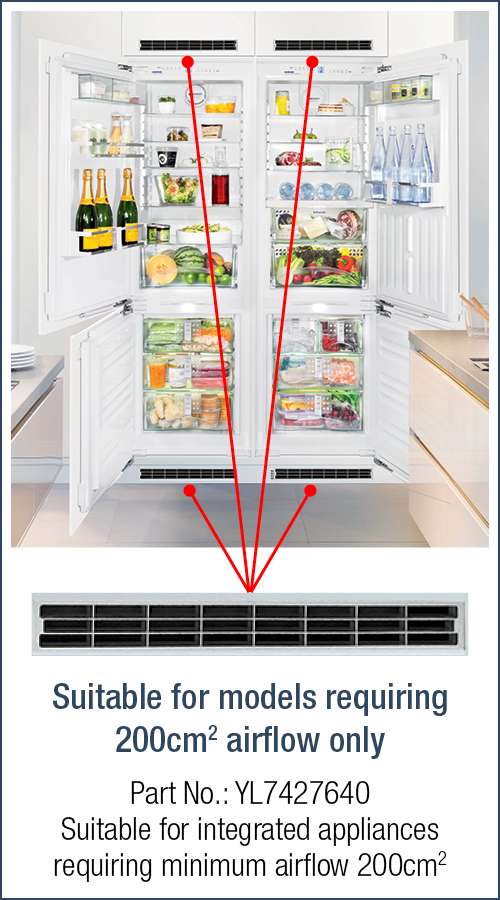 How to Assist Your Cabinet Maker with Correct Ventilation and Installation
There are many ways to assist your cabinet maker to ensure they install your new Liebherr appliance correctly:
Download installation instructions for your purchased appliance from our website in advance and ensure they understand the installation requirements.
Provide your installer with the Important Information Flyer which details in brief key elements regarding installation and ventilation.
Have your architect or designer send your cabinet plans to design@andico.com.au for assessment.  Our Technical Department can assist in identifying any deficiencies in the cabinet and ventilation design before you build.
Show your installer the three options to ventilate flyer
We want to ensure that you get the best out of your Liebherr integrated appliance so for any further queries regarding installation and ventilation do not hesitate to contact our Customer Care team via email: service@andico.com.au or phone: 1300 650 020.