First launched in 1830, the Falcon 'Kitchener' set the standard for range cooking. Invented by William Flavel it was the world's first range cooker. This ingenious invention could boil, warm and roast all from a solid fuel heat source. It was nothing short of a cooking revolution, gracing the kitchens of royalty throughout the world. An instant success.
Today's Kitchener is a nod to its ancestor in namesake only, however it is still highly sought. No longer using solid fuel to operate (unfortunately it won't heat up your home like the original – you'll have to invest in traditional heating methods for that!), the modern Kitchener is dual fuel – both gas and electricity are required to operate.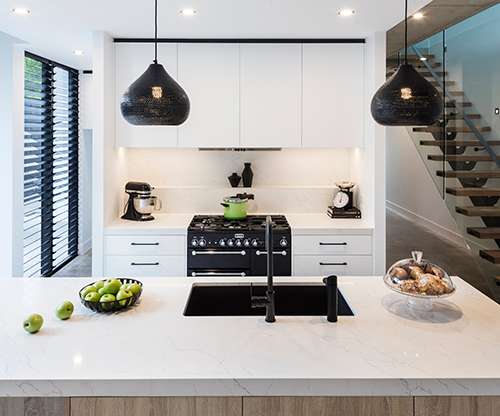 Boasting two fan forced electric side opening ovens, five gas burners including a multi ring wok burner and a separate traditional electric grill, you will never be short of cooking space. You can sauté your caramelised onions, grill your bread, roast your pork and bake your apple pie using all the different cooking zones available – all at the same time! The left hand main oven even offers the ability to program the oven to start and stop, so you can prepare a dish and have dinner ready when you get home.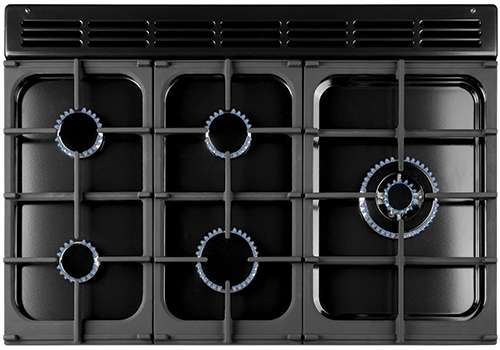 Available in cream, black or stainless steel finished with chrome fittings, the Kitchener 90cm dual fuel upright range cooker will look at home in any kitchen.
One thing that hasn't changed since the invention of the original Kitchener, to the modern day, is that every Falcon upright range cooker is still manufactured on the same site where the very first Kitchener was made – Royal Leamington Spa Warwickshire, United Kingdom. Over 188 years later though it would be fair to say that the manufacturing process and the technology behind Falcon cookers has since changed (no longer using solid fuel heat sources!). However Falcon's commitment over this time to producing largely handmade, exceptionally engineered and exquisite upright range cookers has never wavered.
Visit the Falcon website to learn more about today's Kitchener or view the Falcon range of upright cookers.