Struggling to cook the perfect pizza base? We have some tips from @karen.foodlove to make the whole process easy! From the pizza dough to cooking the best pizza base, we've got you covered.
– First to create the perfect pizza base, you need a great dough recipe, right? Check out our pizza dough recipe. Allow almost 1.5 hours to prep and prove the dough before cooking.
– For the best pizza base we recommend using fan assist (fan with top and bottom elements) at 220°C. The fan ensures the hot air is circulated, whilst the bottom element assists with crisping the base and the top element browning the cheese and cooking toppings.
– Place the pizza base directly on the bottom rack (with no tray or pizza stone) when using fan assist.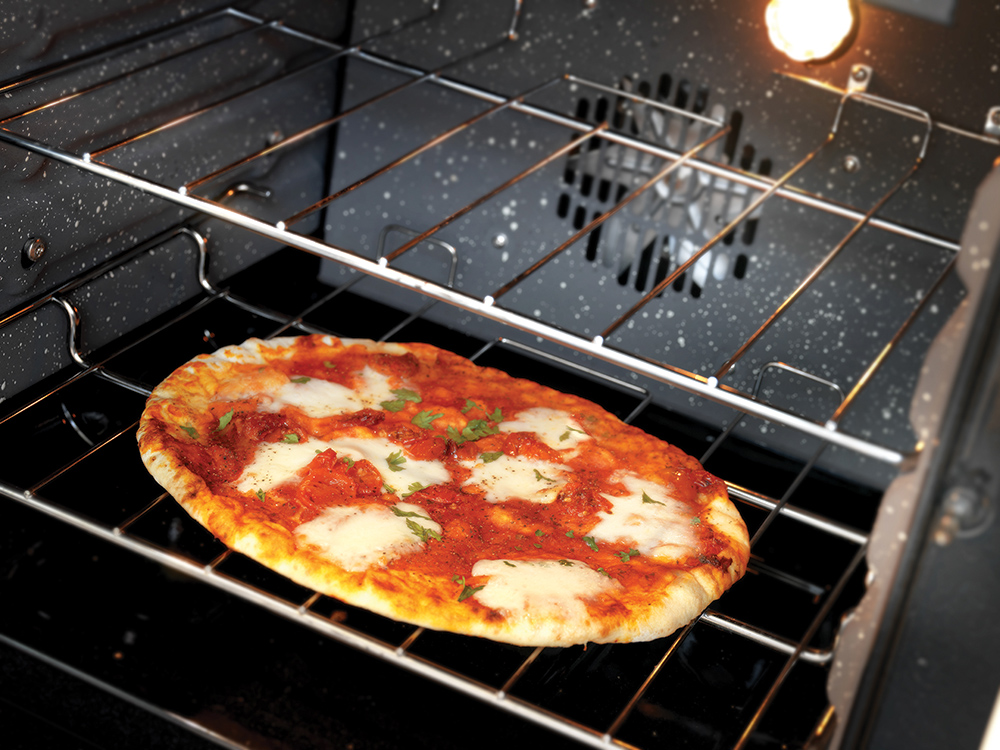 – If you prefer to use a pizza stone always pre-heat the stone for at least an hour before you place the pizza base on it, to ensure it is really hot.
– Or if prefer to use a tray (because you like to reduce the potential mess to the oven base) always ensure you pre-heat the tray first. Once pre-heated slide the pizza base onto the tray using baking paper or a pizza lifter.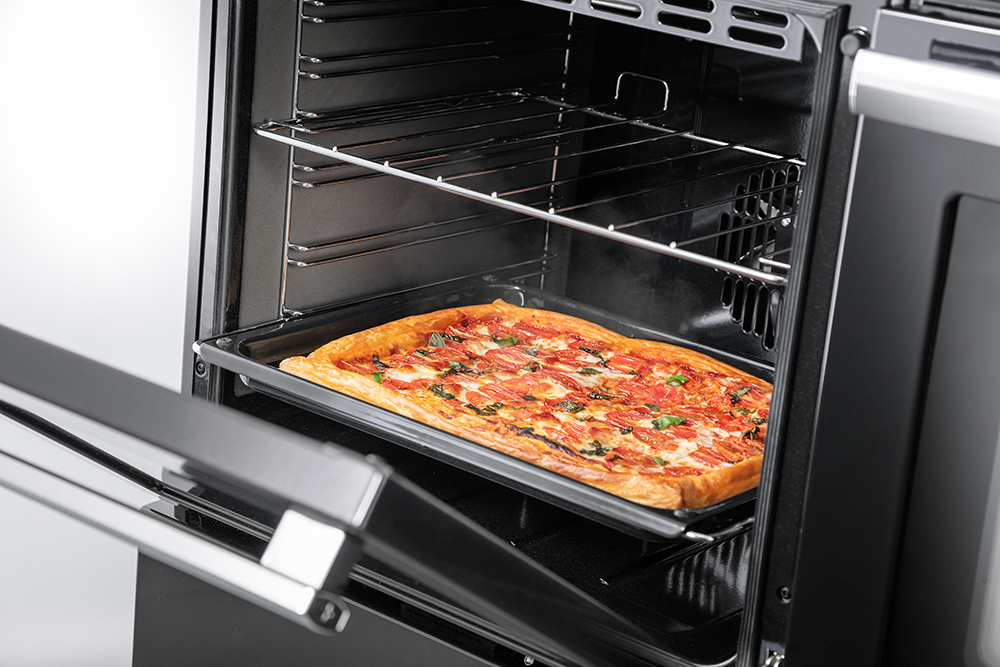 – Toppings of course are a personal preference! But just remember less can often be more. If you are still struggling to achieve the perfect pizza base, the amount and type of topping may be affecting the pizza base cooking through. If that is the case, we recommend cooking the pizza base and sauce for 8-10 minutes, then add all the toppings and put back in for another 5-8 minutes until the cheese has melted and everything is hot.
– If you do not have fan assist as an available function, we recommend fan forced at 220°C to 230°C or conventional at 230°C to 240°C, particularly if you are pre-cooking the base only, then adding the toppings.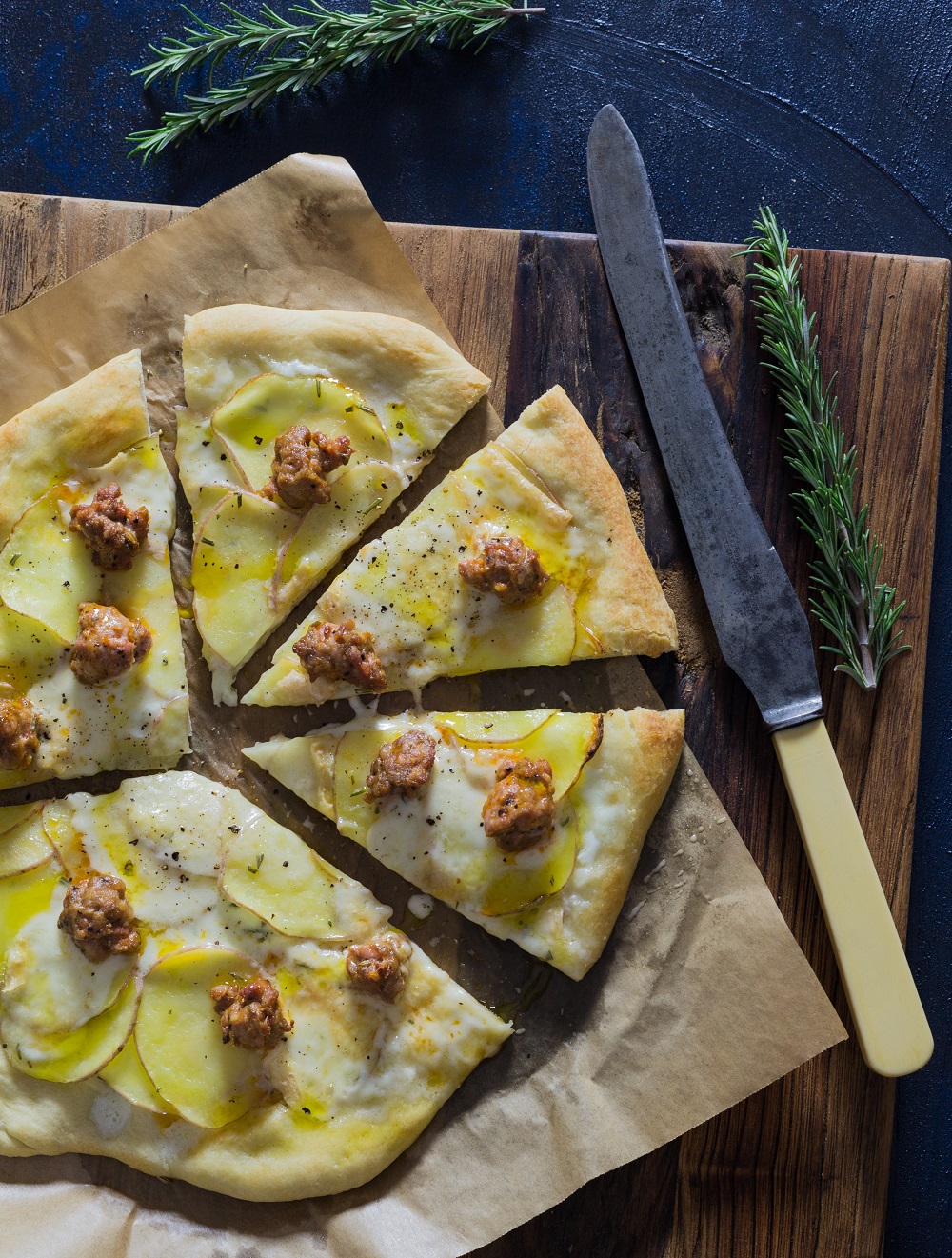 Check out the available pizza topping recipes on our website Chilli Garlic Prawn & Nduja Pizza and Potato, Italian Sausage & Taleggio Pizza.
Buon appetito!