The new Nexus SE from Falcon offers a contemporary style range cooker that delivers performance and scores high on its sleek design.  With a symmetrical finish, two upper drop-down doors and two lower side opening doors, the model boasts a range of new features which distinguishes the Nexus, making it unique to the range.  Here are six things you need to know about the new Nexus SE.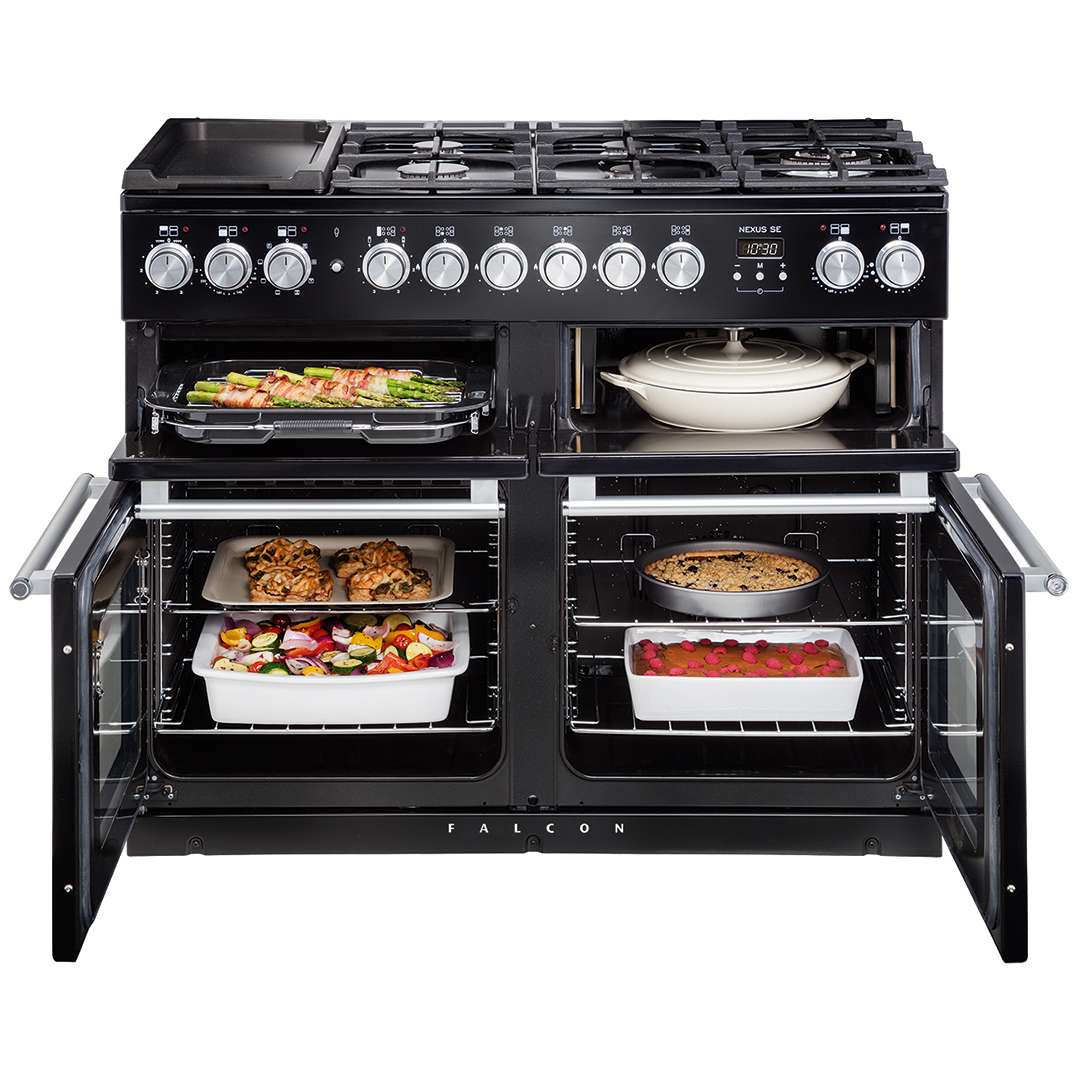 1/ Triple oven cooking
That's right, with the Nexus SE you get triple oven cooking featuring a multifunction oven, a fan oven and a slow cook oven (80 – 140°), so there is no more waiting for one dish to be done before swapping for the next. In one size only of 110cm, there are four colours to choose from – Stainless Steel for a professional kitchen look, Ivory for a classic statement design or for a modern touch Black or Slate.
2/ Flexible Hobs
Our ever-popular deluxe multi-zoned hotplate is available on the Nexus SE dual fuel range, boasting robust sit-on semi-gloss finished cast iron pan supports ideal for flexible cooking. It also enhances the streamlined look, creating a luxurious finish to this statement appliance.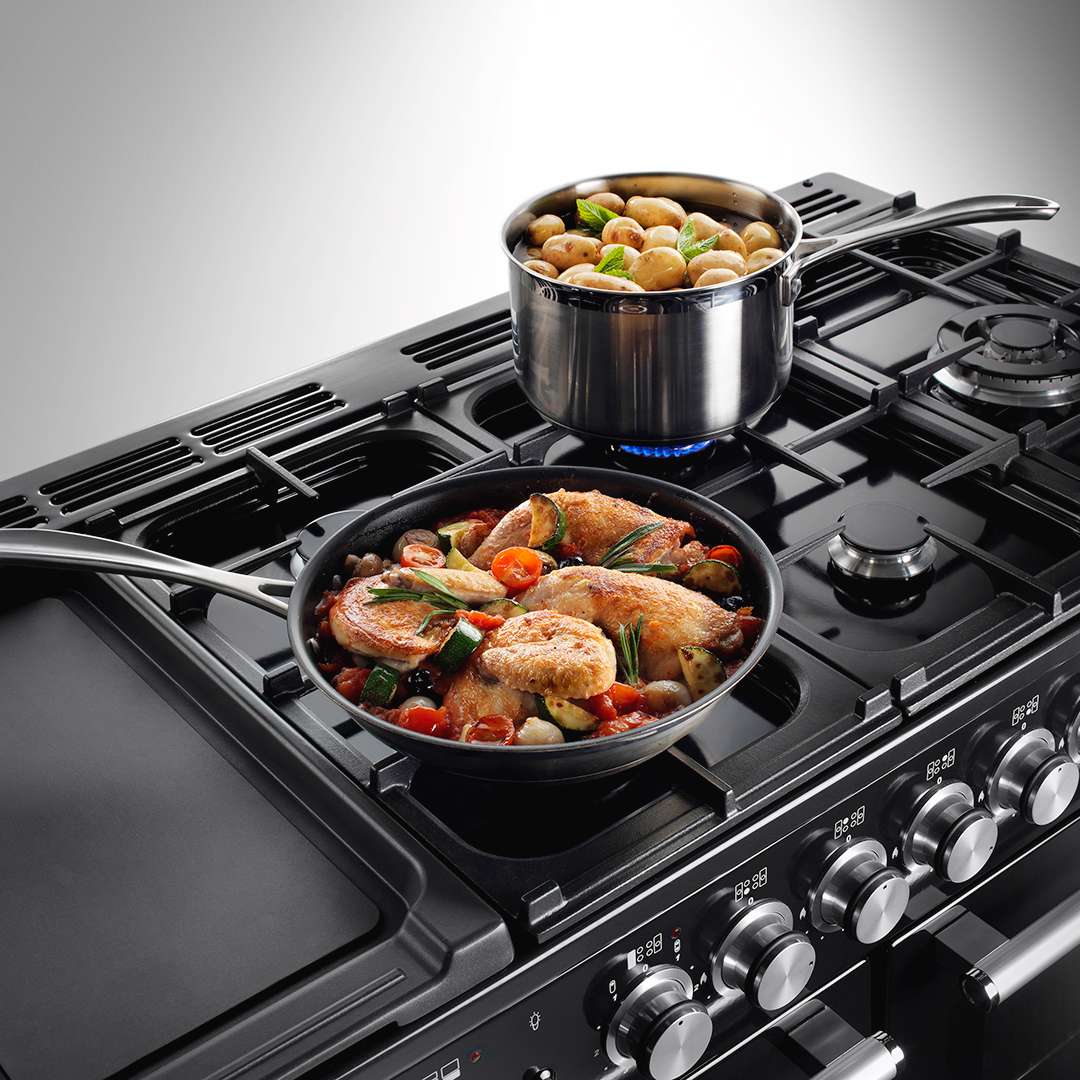 Prefer induction?  The new Nexus SE is also available with an induction hob featuring 5 cooking zones with a bridging zone.  Use of an induction griddle plate is made possible when the bridging zone is activated, which is supplied with the cooker.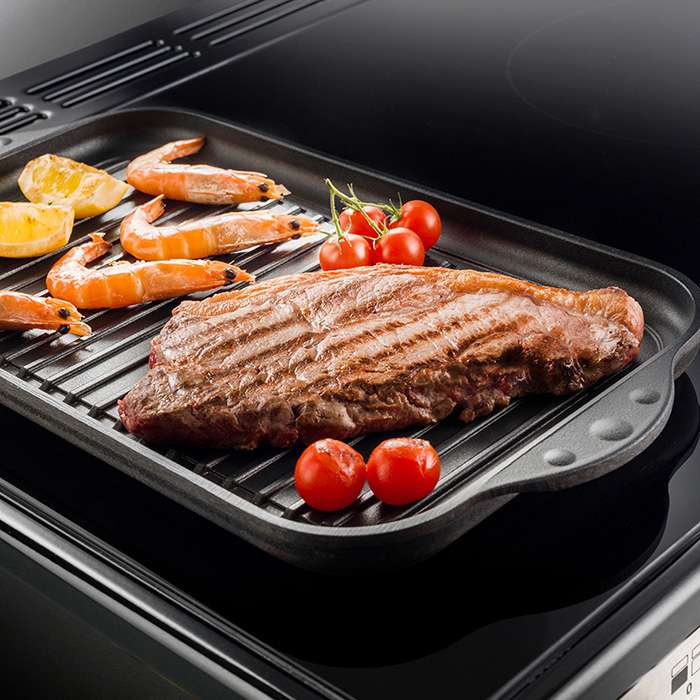 3/ Deluxe Glide-Out Grill
The Nexus SE comes with a deluxe glide-out grill, which offers even more cooking flexibility and capacity thanks to its deep pan design. It also includes a four-way trivet for four grilling depth options to suit every type of dish.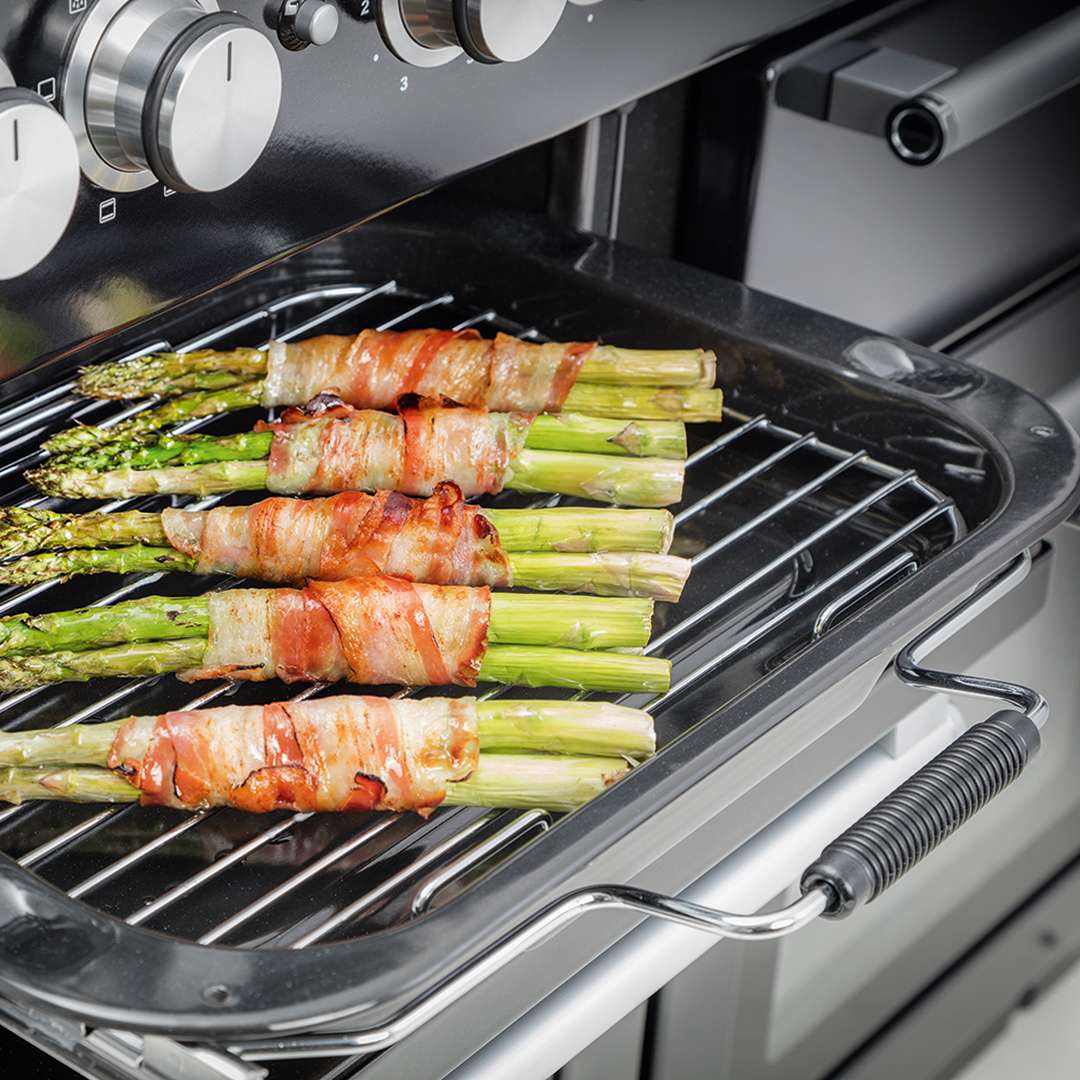 4/ Telescopic Oven Shelving
Both the multi-function and fan forced electric ovens feature two telescopic shelves for convenient accessibility.  Food can be monitored and attended too simply, with these smooth glide-out racks – no more resistance that can occur with manual shelves or reaching into a hot oven to tend to a dish.
5/ Rotary Controls
Distinctive features include the ultra-modern rotary controls, which are made from diamond turned aluminium for durability. Not only do they offer a more ergonomic feel, but they also provide a firm grip thanks to the rubberised 'o ring' design.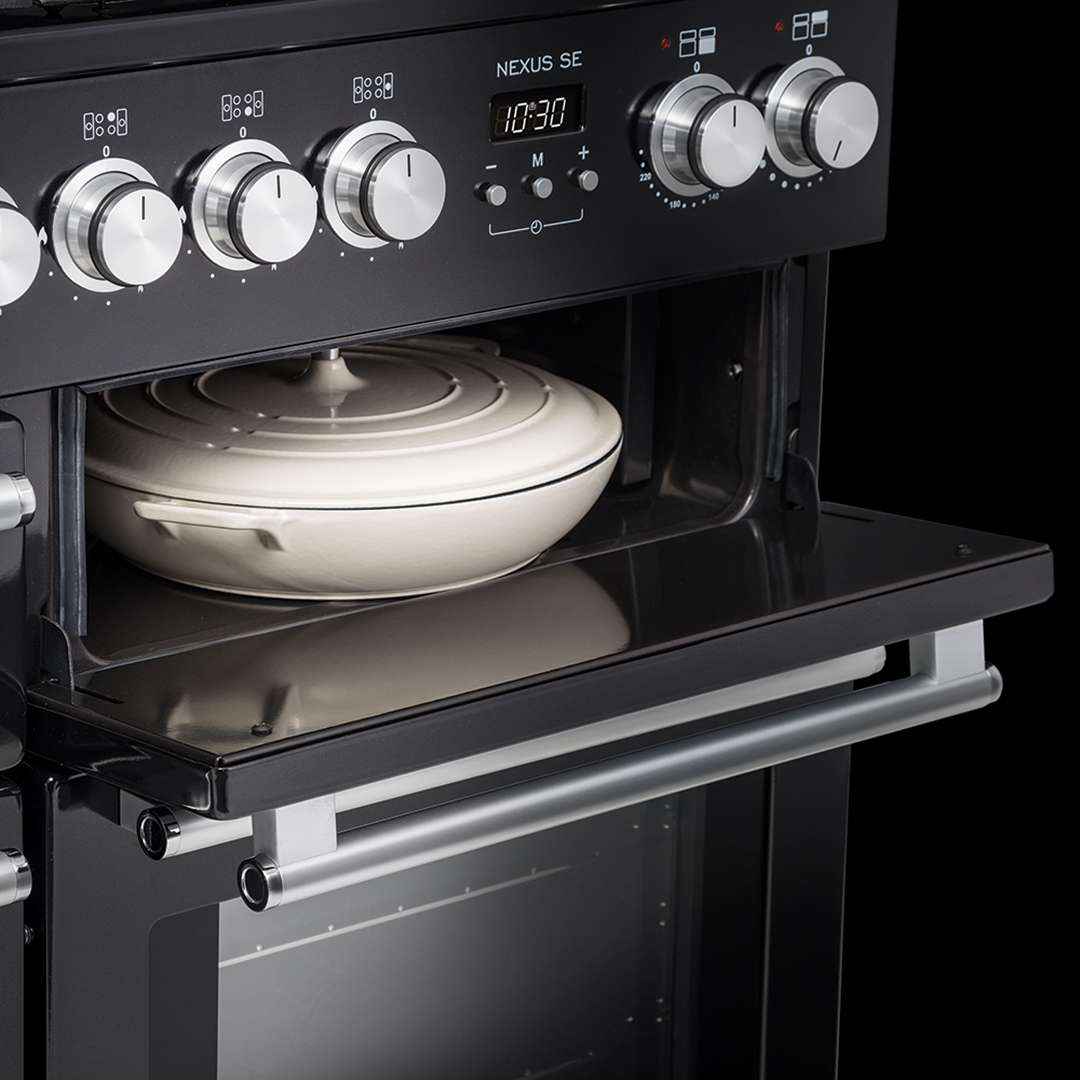 6/ Rapid Response
Amongst the more traditional multi-function features available in the main left-hand oven is Falcon's Rapid Response.  Rapid Response preheats the oven 30% faster than a fan oven, so you don't waste time waiting for the oven to reach temperature before you can get cooking.  Out tests show that you can place chilled foods in a cold oven, select Rapid Response and get the same results as starting with a preheated oven.
Need to know more?  Visit Nexus SE for full product features and specifications or contact our Falcon team on 1800 685 899.