Falcon continues to extend its range of cookers and is leading the way in innovation with the introduction of the Nexus Steam 110cm – Australia's first range cooker featuring a dedicated steam oven.  This is one of those unashamedly proud moments where we made the cake and we are going to eat it too!  So, what was the recipe to bake this sweet treat you ask?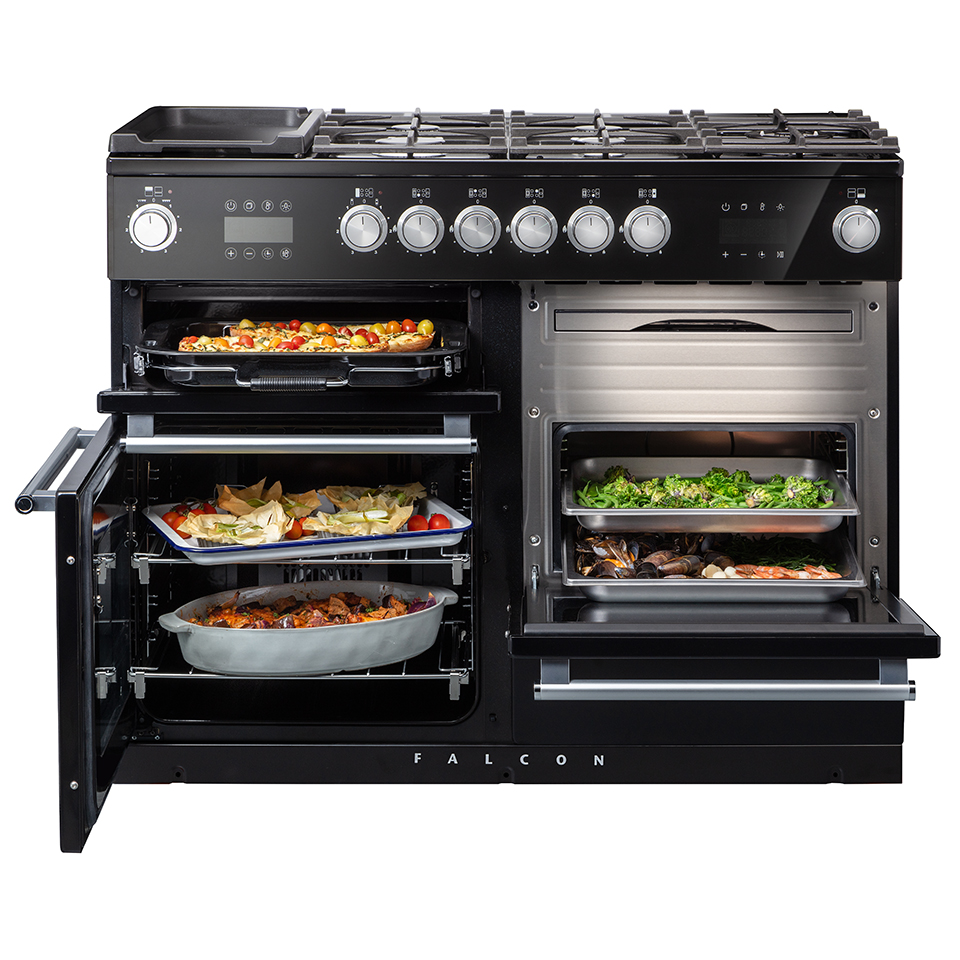 Firstly, we used similar ingredients from existing models from the ground up.  So, Nexus Steam features a left-hand multifunction oven featuring three brand new functions: Duo (temperature range 40°C – 260°C) – which eliminates the need to pre-cook/blind bake pastry, Delicate (temperature range 40°C – 210°C) – for foods that require delicate cooking, such as crème caramel, chocolate mud cake, soufflé and cheesecake, and bain-marie cooking, and ECO mode – a time-based cooking function which uses the residual heat of the oven to complete the cooking process – especially suitable for ready prepared meals and non-yeast baked food like cookies and brownies.
Secondly, we sprinkled a bread proving drawer into the mix.  No more hunting around for a sunny windowsill or a chair by a heater required for hours on end.  Dough will simply rise in the specialised bread proving cavity.
Thirdly, it comes in two flavours; dual fuel (available now) and induction (available December 2020).  Dual fuel hobs feature 7 cooking zones including 5 gas burners with a wok cradle plus 2 ceramic zones featuring a flat griddle plate.  Induction hobs feature 5 cooking zones with the option to create a bridging zone to use with an induction griddle plate.
Lastly, and this is the real icing on the cake and the piece de resistance, is the right-hand dedicated steam oven with three functions: steam (including pre-programmed settings for the preparation of vegetables, fish and meat), a 1500W grill and a descale function.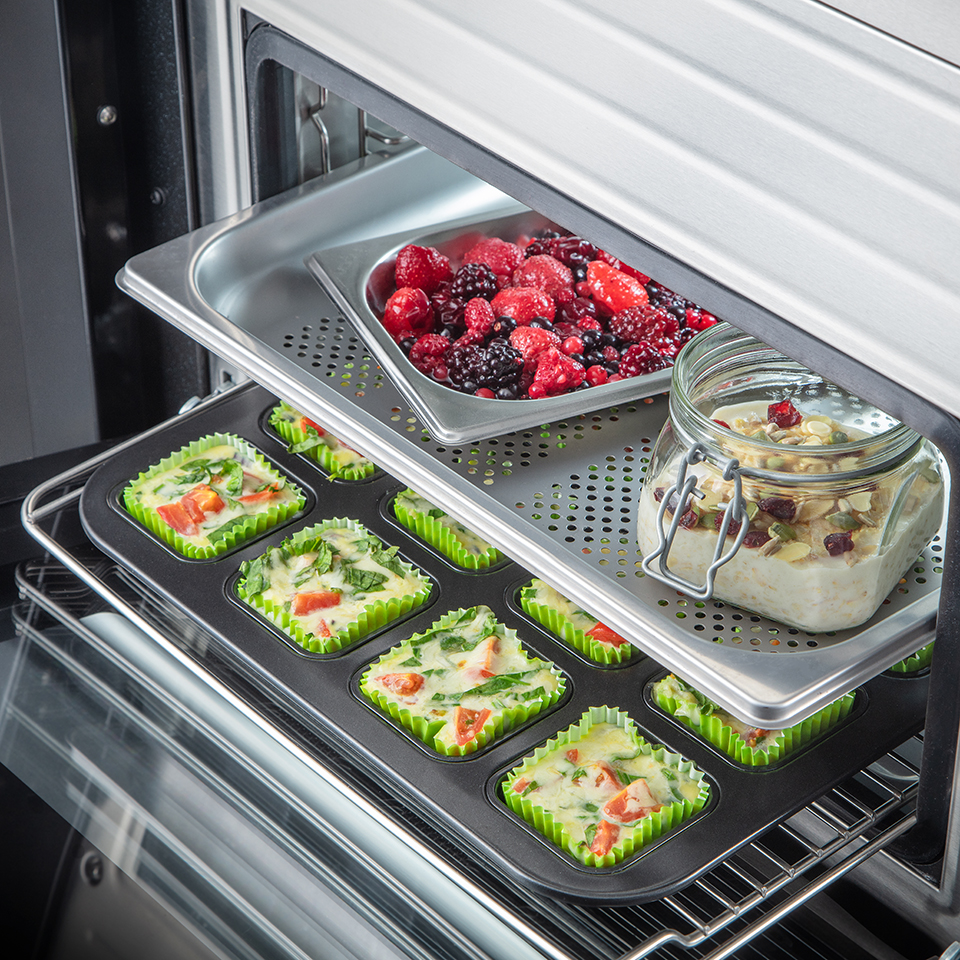 So, why steam you might ask?  And how does steam cooking work in an oven?
STEAM OVEN INJECTION TECHNOLOGY
There are two types of steam cooking: the sauna method, where steam is created inside the oven cavity by dripping water onto a hotplate in the bottom of the oven, and the injection method, which Nexus Steam uses, where steam is created outside the cavity and then injected into it.
Not only is the heating up time of injection steam quicker, it also locks more nutrients in the food, maintains the colour of the ingredients and allows for savoury and sweet dishes to be cooked together: The injection method seals the food so there is no flavour transfer.
EASY TO USE
The steam oven is equipped with automatic programmes for meats, fish and vegetables.
Integrated grill element which allows the cavity to be used as a fully functional grill.
No need for a water feed; the water tank is fully removable making refilling and rinsing easy.
The water tank contains enough water to last 60 minutes if not opening and closing the oven door, or 30 minutes when opening and closing the oven door to add food items.

Easy to clean. Due to the steam generated nothing gets burnt onto the stainless steel surface of the cavity. Simply use the highly absorbent sponge provided to remove any condensed steam from the surfaces.
THE BEAUTY OF INJECTION STEAM
Quicker heat up time than sauna steam
Healthy, no need to add fats or oils
Retains more nutrients, colour and texture
Keeps food moist
Sous-vide cooking for the ultimate in flavoursome and tender dishes
Safer than cooking with pans with boiling water on the hob
Less stressful than juggling several pans on the hob
Are you ready to have the ultimate cooking experience?  Simultaneously: bake, batch cook, boil, brown, dry, grill, griddle, preserve, prove, roast, simmer, slow cook, cook sous-vide, steam, sterilise, and stir fry?
Then visit our website to find full product details and specifications for Australia's first range cooker featuring a dedicated steam oven Falcon's Nexus Steam.  Or find your local stockiest WHERE TO BUY.