Say hello to the new Falcon Earth range!
Falcon, the UKs number 1 range cooker, has launched three new Earth-inspired colours, designed to complement the latest kitchen trends and embrace the outdoors. Available across 3 range cooker families, the new Mineral Green, Stone Blue, and Charcoal Black colours are inspired by nature, bringing a vibrant addition to any home. The new shades takes our available colour palette to 16 stunning colours, allowing you to bring your kitchen alive and complement your personality and lifestyle.
Greens are set to make a dramatic appearance in kitchen design this year, introducing tones that symbolise growth and happiness. This is embraced with the new contemporary Mineral Green, with its tranquil sage hue promoting an understated elegance and a feeling of wellness in a busy family hub. The colour is available on the Elise and Classic Deluxe range cooker families. We also offer Racing Green, a more prominent and traditional green, and Olive Green, a softer demurer palette, that complements this current kitchen trend, in the Classic Deluxe series.
The new Stone Blue from Falcon beautifully emphasises the features of the Classic Deluxe collection. Furthermore, introducing this striking blue into the kitchen can complement natural wood, industrial metallic and concrete finishes, or help construct a rich balance with light cabinetry, creating a fresh, dual-toned aesthetic. Stone Blue is available in the Elise and Classic Deluxe collections. Two other members of the blue family, and sitting at opposite ends of the blue spectrum are our China Blue (available in the Elise) and Racing Blue (Classic Deluxe). The China Blue offers a soft light and airy aesthetic, complementing the European-inspired Elise design, whilst the Royal Blue provides a strong, bold finish.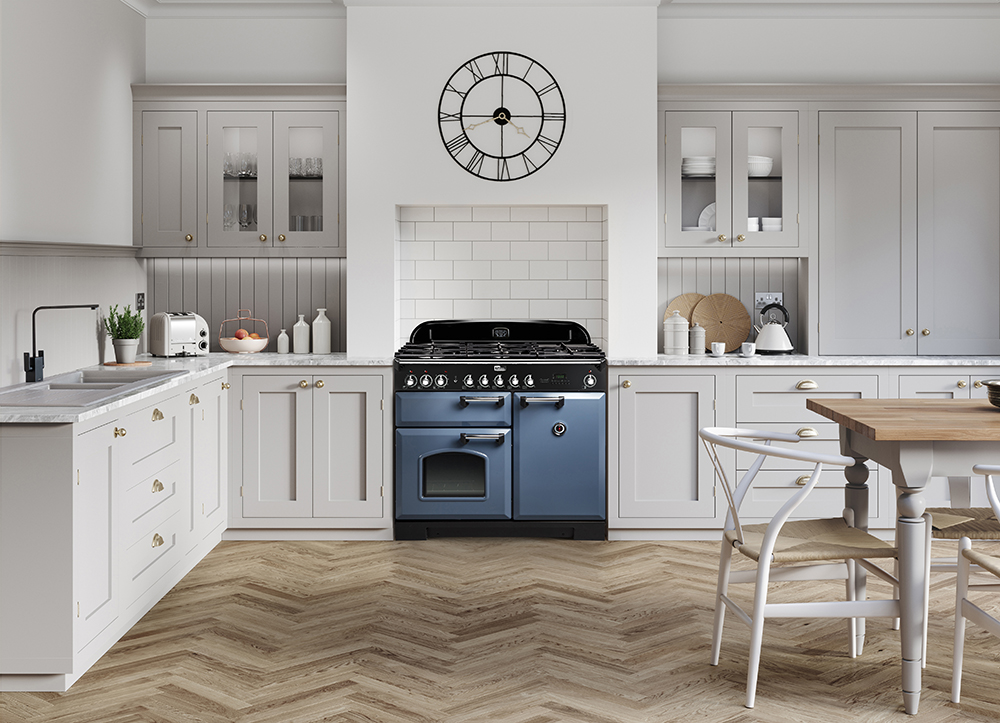 Dark and inviting, the new matt Charcoal Black brings an air of sophistication that will complement dusky cabinetry, or enhance neutrals, such as white and light grey. The bold finish is available on two different range cooker families, Nexus SE and Elise, and lends the colour perfectly to those looking for a prominent, modern feature in the kitchen. Our traditional Black and Slate colours, available across numerous families in the Falcon range also lend themselves to these on trend kitchen finishes.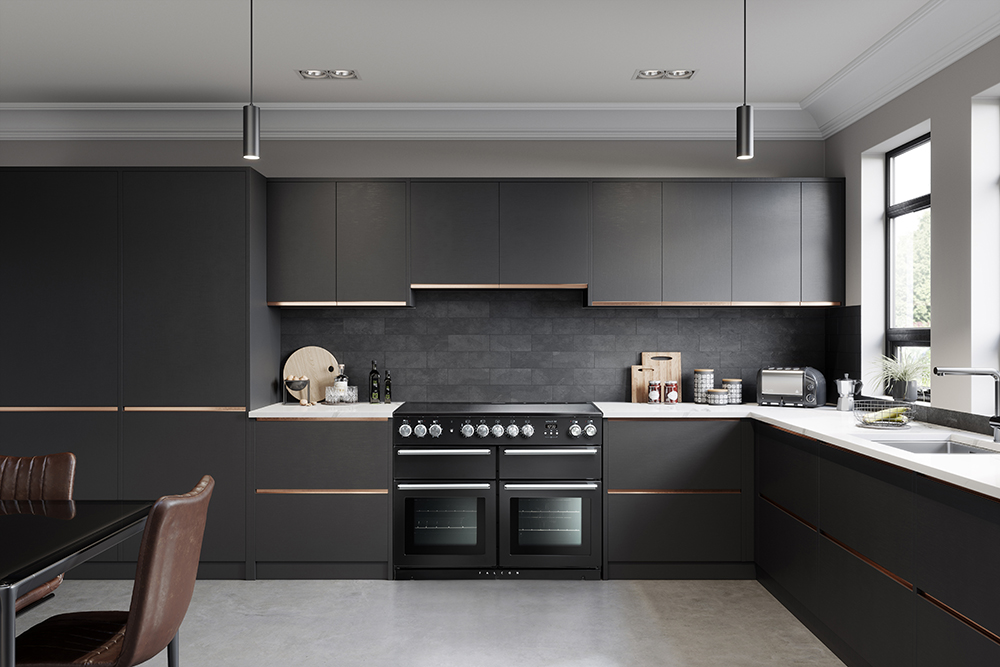 A colour to suit all tastes
Haven't discovered a colour that pulls at your apron strings? We did say we had 16 colours to choose. Maybe bold Cherry Red or Cranberry are more your style? Or the softer understated tones of Royal Pearl, White, Ivory or Cream? Or quite simply Stainless Steel? With a colour to suit all tastes there is a Falcon range cooker to suit every home.
Falcon's captivating new colours, along with all others tones in the range are available to order now.
For more information, please visit our website.