Over the years, the popularity of Falcon's dual fuel upright range cookers has not wavered, even with the introduction of the Falcon upright cookers with induction hob technology. Perhaps this boils down to a few reasons such as gas hobs being a cheaper alternative to purchase, induction cookers requiring more electrical power (sometimes not easy to modify with older homes), and the familiarity of cooking with gas, something majority of us have grown up with. With the ability to convert to LPG (Liquid Petroleum Gas) it is also a great fuel option for properties that do not have access to NG (Natural Gas).
So what is it that makes our Falcon cookers with gas hobs so popular?
Flexibility when it comes to cooking
Spaciously designed, the Falcon hobs allow for multiple pots and pans to cook all at the same time, with enough space between them to navigate safely. Offering burners powerful enough for stir fry cooking or fine flames to melt the most delicate chocolate.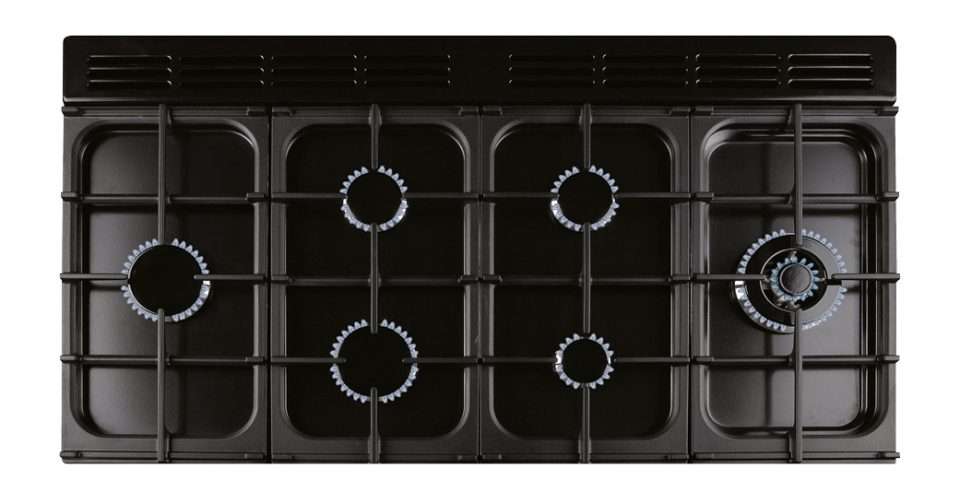 Falcon 110cm cookers offer five or six gas burners whilst 100cm and 90cm cookers come standard with five gas burners (all sizes include one multi-ring wok burner). All models come standard with cast iron trivets and a wok cradle (excluding the Classic and Kitchener where the cradle can be purchased as an optional extra). Nexus and Classic Deluxe 110cm gas hobs in the range feature ceramic zones for added cooking flexibility.
Safety in the kitchen
Falcon gas hobs all contain the modern safety feature Flame Failure Safety Device (FSD). Should the flame accidentally extinguish, the FSD automatically shuts off the fuel supply, preventing an unsafe build-up of unburnt gas. When lighting a burner fitted with FSD it is important to continue pressing the knob for approximately 10 seconds after ignition to ensure it has bypassed the FSD and the flame does not extinguish. If the flame does goes out once the control knob is released, turn the knob to the OFF position and wait one minute before attempting re-ignition. There are two types of ignition for Falcon gas hobs, single handed (under knob) or two handed (knob plus ignition button) – the featured ignition type depends on the model.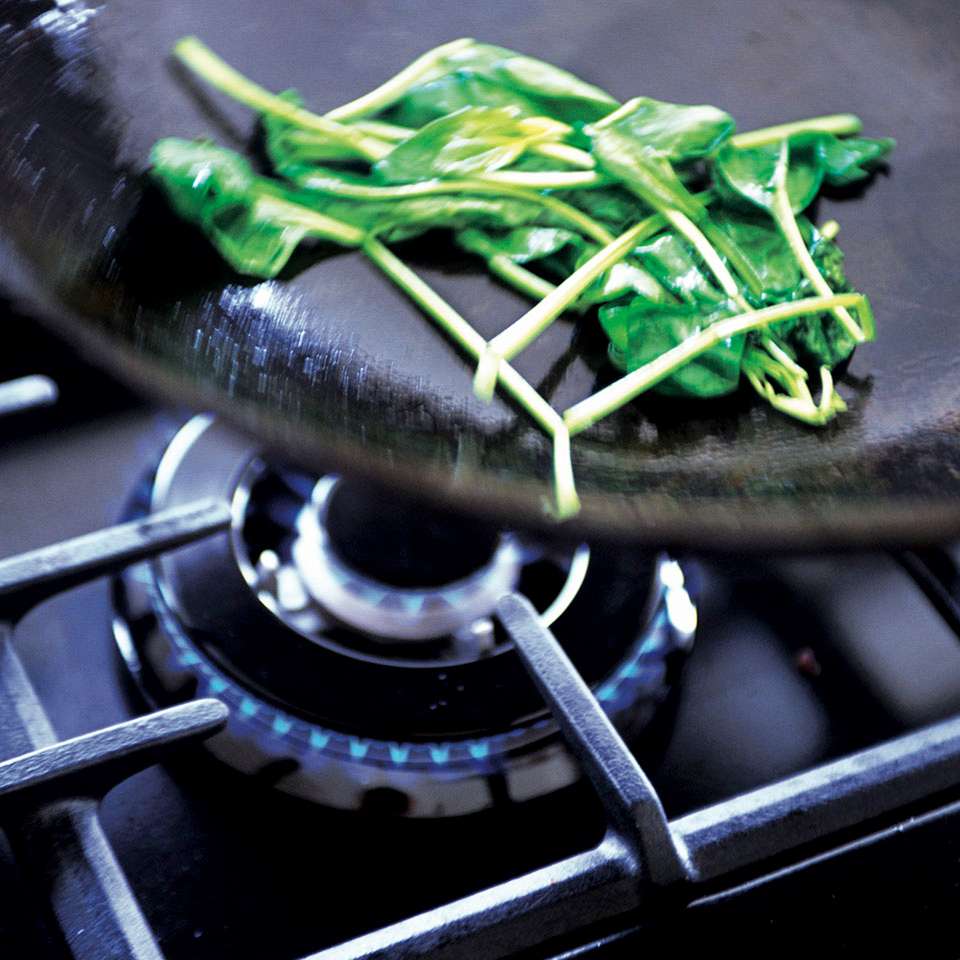 Cooking with gas
When cooking with gas there are many things to keep in mind:
– Never wear clothing with loose sleeves (they may inadvertently catch fire when stirring or reaching across the hob).
– Never use tea towels to pick up pots and pans around open flames. Always use oven mitts which are firmly fitted to your hand with less risk of loose material catching the flames.
– Do not use pans or kettles with down turned base rims or concave bases. Simmering aids, such as mesh mats or similar, are not recommended. They will reduce burner performance and could damage the pan supports.
– The flame should always remain directly under the pot or pan, it should never run up the sides.
– Oils and fats will ignite once they reach a certain temperature, always be careful. If a fire starts, cover the pot if safe to do so or use a fire blanket to smother the flames, or wet chemical fire extinguisher if available. NEVER use water for fat and oil fires this can cause rapid spread of the flames and burn injuries to the body. According to MFB 45% of Melbourne house fires in 2015 started in the kitchen (1,565 preventable house fires causing $30 million dollars' worth of property damage).
– The minimum recommended pan diameter on a Falcon gas burner is 120mm, whilst the maximum allowable pan base diameter is 260mm
Visit our website to see the complete range of Falcon dual fuel and gas upright range cookers with gas hobs.