Our Falcon Customer Care team regularly have customers calling to ask how to best clean and maintain their Falcon upright cooker and Falcon rangehood. Whilst there is a very helpful cleaning guide in the instruction manual that accompanies each appliance, we also offer additional cleaning tips (tried and tested!) to maximise the end result while minimising the elbow grease required.
Falcon Upright Cooker
– Always wipe down the oven cavity, hob and trivets after use.
– Clean up spills and mess only when safe to do so (do not reach into a hot oven or near open flames). This is usually best while the surface is still warm to touch (not hot). Leaving a mess until it dries makes it more difficult to remove. Use warm soapy water or Gumption for cleaning the hob surface and burner caps.
– AutoSol is perfect for shining up alloy burner rings.
– Put trivets in the dishwasher.
– If your racks and rails have a build-up of grease and grime that cannot be washed away with dishwashing detergent, place them in a double garbage bag with two cups of cloudy ammonia and leave in the laundry sink overnight. Burnt on marks and food should then easily brush away. It is extremely important that gloves are used when handling cloudy ammonia.
– Bi-Carb Soda and vinegar work a treat when it comes to removing built up grease and grime from your oven cavity. Place some vinegar in a spray bottle, sprinkle some bi-carb across the surface and spray with the vinegar. Once the bubbling has stopped, use a damp cloth and a little elbow grease to remove the grime which should now wipe away easily. Repeat again if necessary. You can also turn it into a paste for the walls to make them easier to clean. If your oven has Falcon Cook & Clean Liners, do not use this method on the liners. Liners should be removed and washed with warm soapy water and a lint free cloth, if they require it.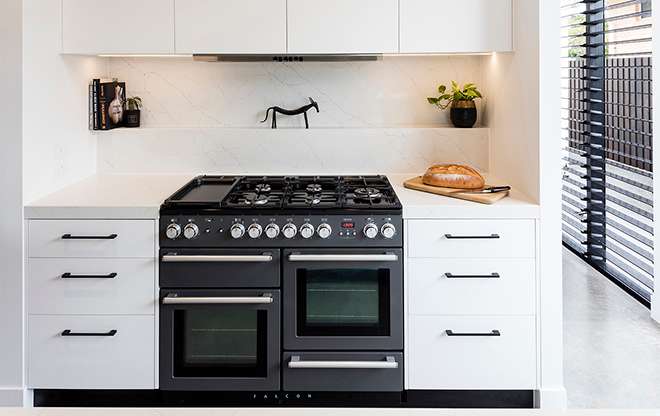 Falcon Rangehoods
– Inevitably rangehood filters end up with a build-up of grease and grime. To keep them operating in the best condition and minimise fire risks (fat residue can become a fire hazard) they should be washed regularly. For baffle filters (FALHDCP models) simply place them in a dishwasher on a hot wash cycle or wash them in warm soapy water. For mesh filters (FALUC models) it is best to wash them in warm soapy water as some dishwasher cleaning products may damage the filter. Always ensure they are thoroughly dry before refitting them. Please note: washing the filters in the dishwasher may cause discolouration.
– Wipe over the under carriage of a rangehood regularly.
– For canopies dust the surface on a weekly basis (or more regularly if required). If grease builds up amongst the dust it is often harder to clean. Warm soapy water and a lint free cloth is best to use so you don't scratch the surface. For stainless steel canopies use a stainless steel cleaner to help bring back the shine. Always clean with the grain.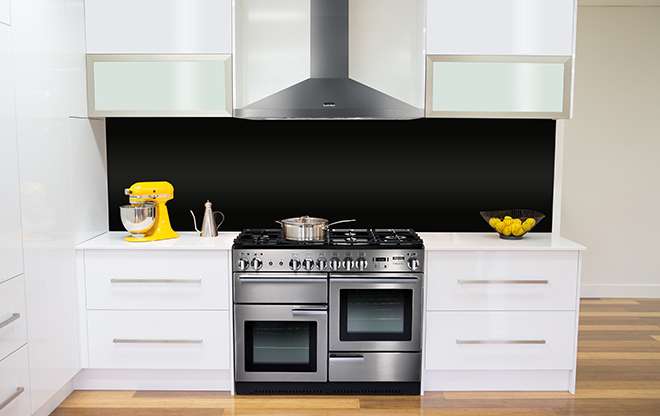 Never use an abrasive cloth when cleaning Falcon Appliances as you risk damaging the surface. Remember to only use a soft lint free cloth.