Falcon's unique Handyrack is quite simply a rack in a very handy location. Open selected Falcon upright range cookers left hand oven with a side opening door, and this little gem, the Handyrack, will greet you. Cooking progress can be easily monitored which is particularly useful for recipes that require regular tending to such as a Sunday roast. But if you think a Falcon Handyrack is merely for traditional roasts or dishes that need additional love and care, think again.
At Falcon, we put our aprons and chef cooking caps on to come up with great ways to utilise the Handyrack deep pan which is not limited to dishes that need ongoing intervention.
Apple & Butterscotch Pudding: this traditional dessert is simple and delicious. Throw in a handful of sultanas or chocolate buds for an added little guilty pleasure.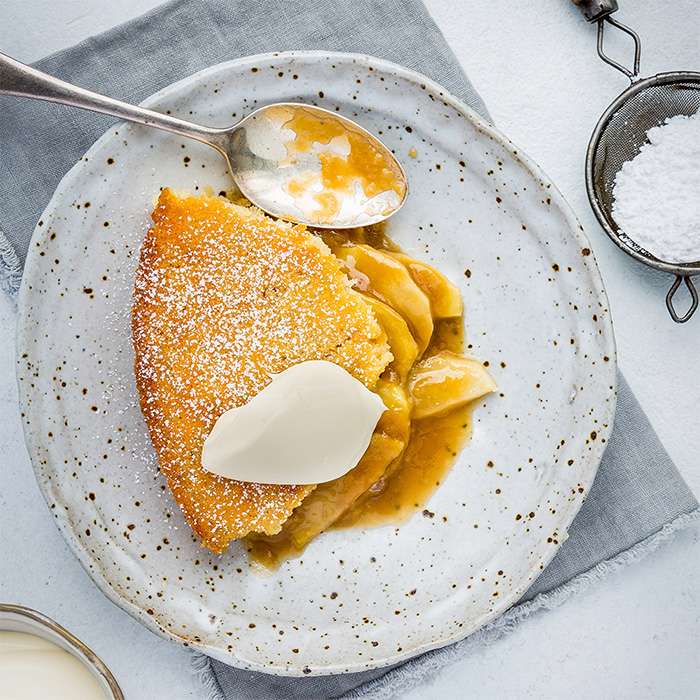 Pasta bake: almost any leftovers with sauces can be turned into a pasta bake. Curried sausages for example make a great pasta bake – throw in some cooked pasta, combine and then top with cheese before baking in your Handyrack.
Lasagne: prepare as per normal straight into the Handyrack deep pan. For something a little different and healthier use alternatives such as thinly sliced sweet potato, eggplant or mountain bread in lieu of lasagne sheets.
Bread rolls: the Handyrack with keep your rolls as snug as a bug in a rug, perfect for baking rolls. Be prepared for indentations in the bottom of your rolls though from the moulded ridges.
Scalloped potatoes: a twist on traditional scalloped potatoes is layering with both traditional potatoes and sweet potatoes.
Quiche: possibly one of the easiest meals to make. Whisk some eggs with a little milk or cream, add your favourite vegetables (or whatever is left over in the fridge) and voila you have a quiche. Not quite fresh bread is great for using as a base instead of pastry.
Shepherd's Pie: Sweet potato mash or mashed cauliflower is a great alternative to traditional mashed potato on top of your mince creation.
Scones: nothing smells better than baking scones! Serve warm with butter or jam and cream.
Pork belly: always make sure if your pork belly is resting in a liquid that it does not rise above the skin and ruin your delicious crackling.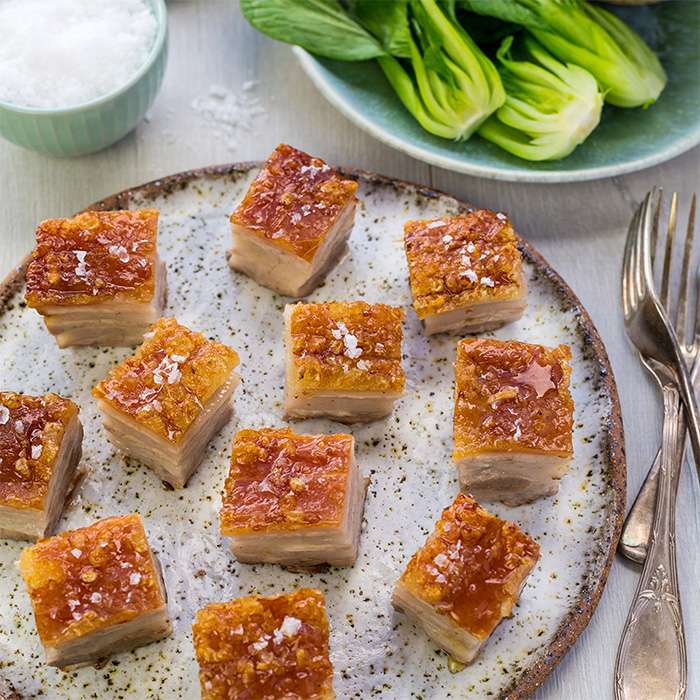 Chicken thigh, duck, and other meats: unless the recipe calls for the meat to sit in liquid, place the meat on the Handyrack ridges to assist with fat drainage.
So, next time you bake one of your family favourites why not use the actual Handyrack deep pan as your 'baking dish' with your recipes.
If you are yet to be blessed with a Falcon upright range cookers featuring the unique Handyrack, be sure to view the Classic Deluxe, Classic, Professional+ and the Kitchener which come standard with this fantastic feature.