You have just purchased your new Falcon Professional+ FX or FXP 90cm freestanding cooker which comes with its very own Teppanyaki Style Griddle Plate (TSGP). The non-stick Teppanyaki style griddle plate fits snugly over the burners and offers a healthier way to cook. So what do you actually cook on it?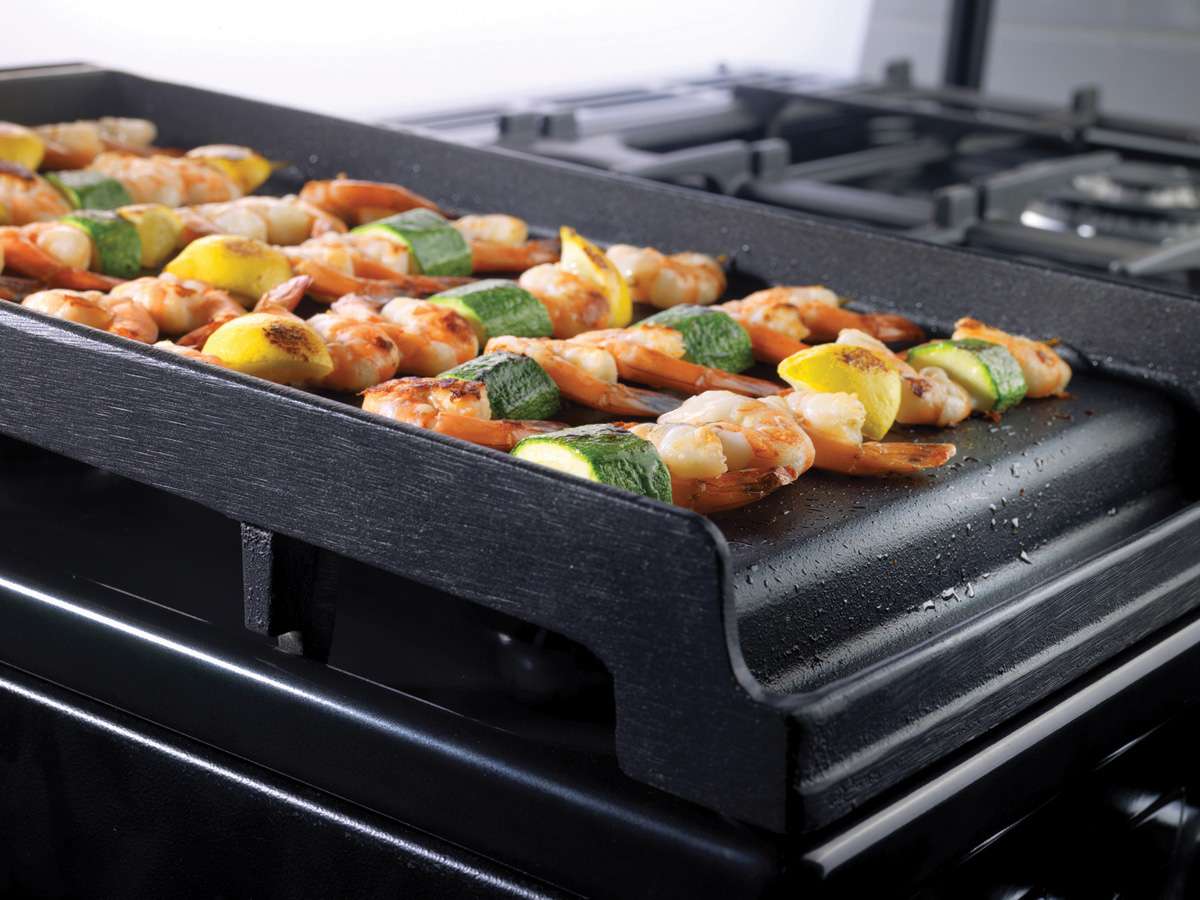 Here is a list of our top ten favourite foods to cook using the Teppanyaki griddle plate.
1. Hamburgers & Sausages – such an easy way to cook your meat for a family dinner. Homemade hamburgers are the best hands down.  Or keep it simple and purchase pre made from the butcher.
2. Pancakes – you can't go past a great pancake! Traditional pancakes are of course delicious however check out our buttermilk pancakes with caramelised bananas.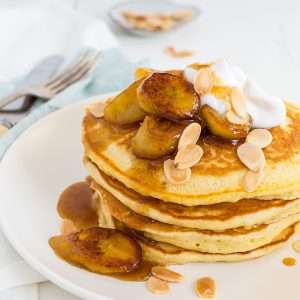 3. Sunday breakfast – bacon, eggs, tomato and hash browns all cooked on the same surface. Just make sure you time each item according to your preference; crispy vs lightly browned bacon, sunny side up vs fried eggs, grilled vs mushy tomato and lightly toasted vs crunchy hash browns… Is it Sunday yet?
4. French toast – such a simple way to spice up a piece of toast in the morning. Beat an egg, add a dash of milk, season with pepper and salt (or even a dash of cinnamon or nutmeg for a sweet treat), then soak each side of your bread in the egg mix. Once it's ready (not too soggy or it will fall apart!) fry it over a medium heat until browned each side. Serve as is… Or create a masterpiece with our French toast with orange caramel and ricotta recipe.
5. Kebabs and skewers – no need to drag out the BBQ for a few kebabs at meal time.  They cook to perfection on the Teppanyaki griddle plate.
6. Steaks – cook to your desired preference (rare to well done). Any excess juice will drain away into the catcher – for a delicious treat you could add this to a gravy.
7. Warm Asparagus Salad with Halloumi – the perfect starter for entertaining guests. Simply slice the halloumi into desired portions (about 1cm thick) and fry over a medium heat until golden brown each side… yes it is that simple! We served it over rocket salad, asparagus and lightly toasted almonds (on the griddle of course), with some lemon wedges – squeezed just before eating.
8. Toasted sandwiches – for that café style toasted sandwich try coating the outside of your bread with a little butter and frying it. It not only looks better (rather than squished between two hot plates), it tastes better too!
9. Yoghurt flatbreads – making your own bread to accompany a meal couldn't be simpler with our yoghurt flatbreads recipe.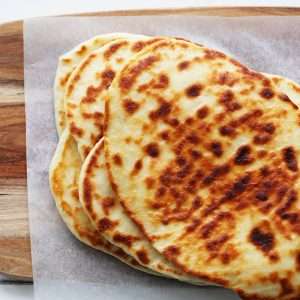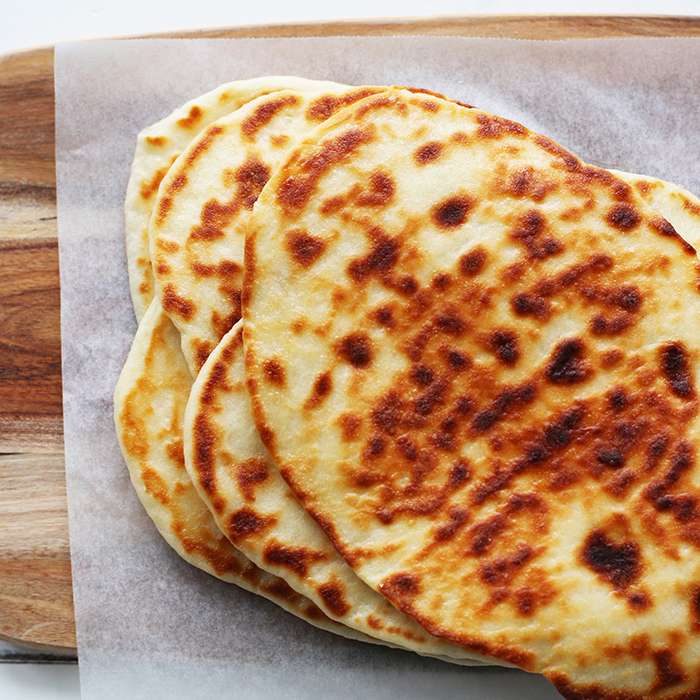 10. Fried Rice – this one was even a surprise for us, but it can definitely be done. Check out the 'She Shopped' Facebook video called Easy Peasy Fried Rice.
Be sure to let us know if you try any of our top ten favourite foods on your Falcon cooker. We've loved for you to upload pics to our Facebook page and let us know what else you have cooked on your griddle plate. Maybe you can inspire us with something new – like Dinah from She Shopped with her Easy Peasy Fried Rice!