You see it happening more and more with people building new homes or renovating their kitchen. Instead of installing one larger oven, they install two separate ovens – in effect creating a double oven. So why a double oven? Why not just a larger single oven? Let's review the benefits of both.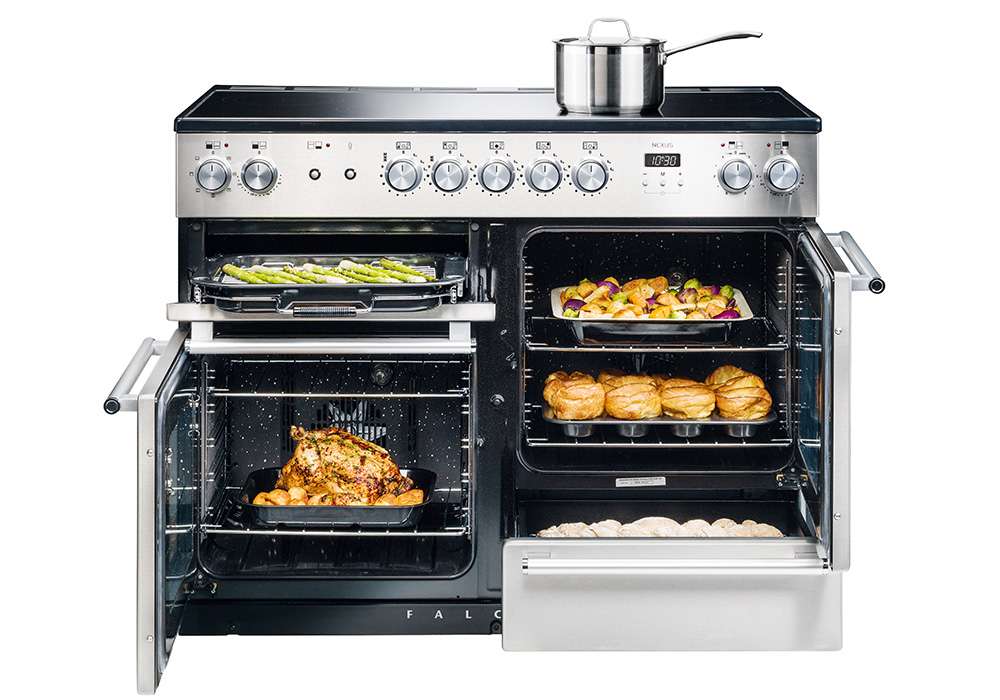 Double vs Single
The number one reason would have to be because with double ovens you can cook at different temperatures at the same time (possibly even on different cooking functions depending on the oven!).  This is logistically impossible in a single oven.
Cook different foods at the same time on different temperatures.
No cross contamination of food types or odours. Cook your main meal in one and your dessert in the other.  While you can certainly fit multiple items in a larger single oven, there is always the possibility for cross contamination.
Reduced pre heat time. With generally a smaller overall cavity space, it takes less time for the ovens to heat up when comparing to one singular cavity space.
Unless you are cooking large quantities of food, it can seem like such a waste of time and energy waiting for a singular large space to reach the desired temperature. If you have a large cavity oven with a twin fan however (such as the Falcon Professional+ FX or FXP) this can significantly reduce the heat up time of a large cavity.
A smaller space to clean! For every day cooking you can use the same oven, whilst saving the second oven for use when entertaining and needing more space.  No matter how small your roast is, it inevitably splatters on every corner of your oven, resulting in one big cavity to clean!
Single vs Double
In one single cavity you have ample space and multiple shelves for bulk baking.  No need to heat up two ovens and create double the mess.
Some baking dishes and trays are only made for large spaces.  No hunting around for special trays to fit inside your smaller ovens.
Impressive visual impact. One large oven can make a visual statement in any kitchen.  There is that saying… sometimes less is more.
Here at Falcon we offer the best of both worlds – a large range of freestanding double oven cookers in 90cm, 100cm and 110cm sizes plus two 90cm single freestanding cookers which have a unique twist!
Both a big and small oven!
Falcon's unique and patented Energy Saving Panel (ESP) technology is exclusive to our Professional+ 90cm FX & FXP single oven freestanding cookers. By inserting the ESP it allows you to switch from a generous en-masse oven, to a more modest and compact multi-function oven.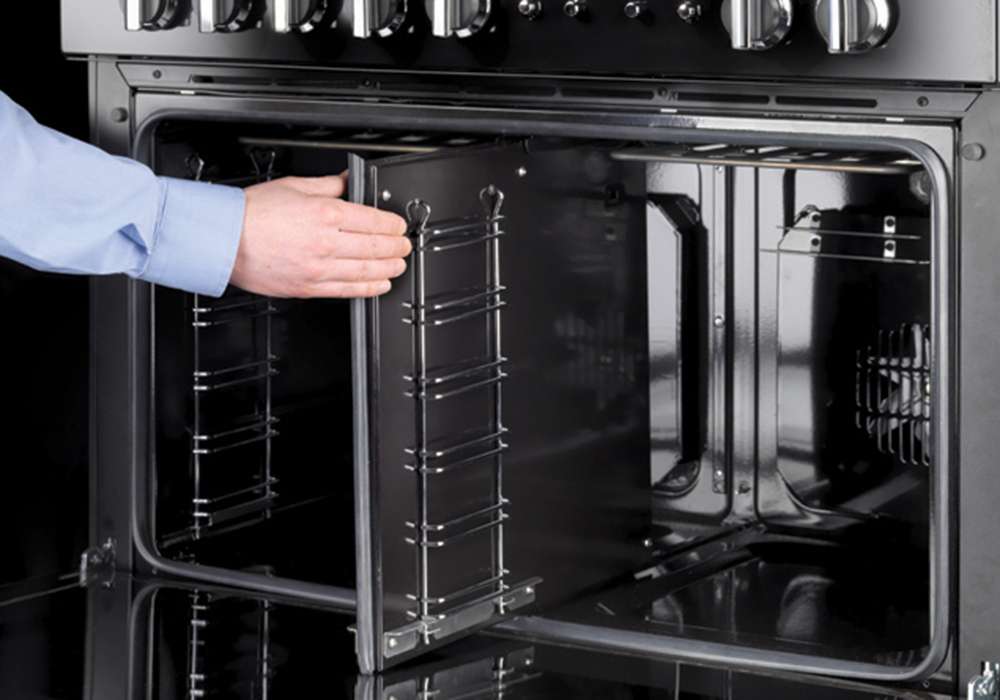 So with the ESP panel inserted you have:
Reduced your pre heat time and energy consumption when the full oven space isn't required (although twin fans operate when in full cavity model which definitely speed up your pre heat time compared to other 90cm ovens with only one fan).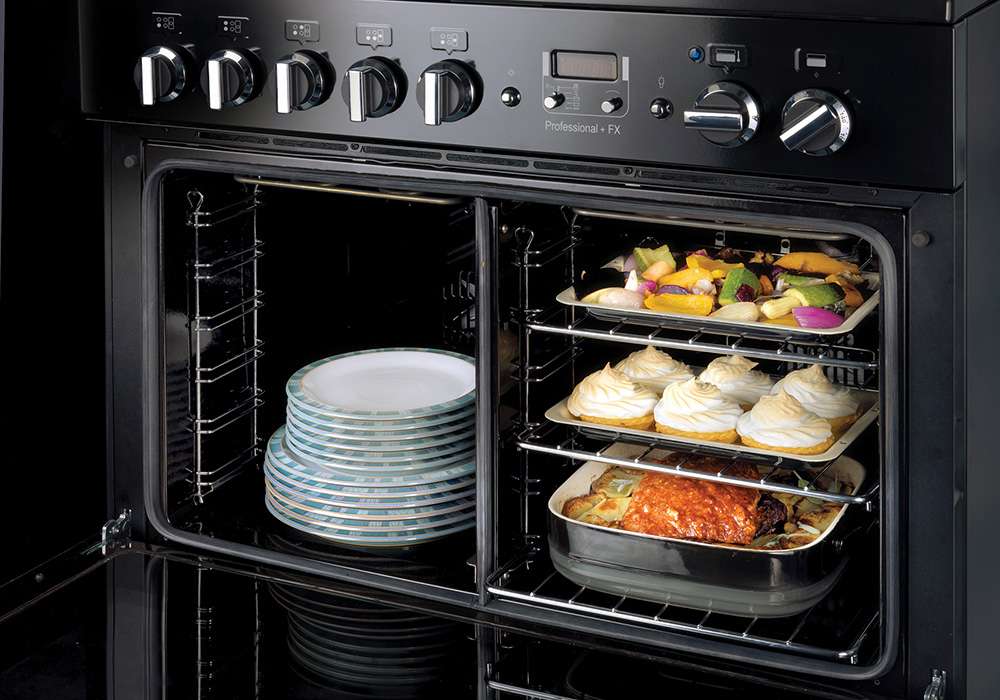 Reduced your cleaning to a smaller cavity space for reduced quantity cooking (in fact with the FXP pyrolytic version you almost abolish your cleaning!)
These are two extra features that no one else can claim for a 90cm single oven cavity cooker!
So when you are in the market for your next single or double oven – browse Falcon's extensive range of freestanding cookers. We are sure to have a style, colour, fuel option, oven configuration and size to suit your needs!