The ultimate range for cooking up delicious cuisine, Falcon's quintessential Elise is inspired by generations of gourmet excellence.
Awaken your inner gastronome with the Elise range cooker, which is inspired by the passion and panache that ensures European chefs are revered worldwide. One glance at this chic range cooker is all it takes to identify its distinctly continental design direction and will instantly bring a touch of French-inspired flair into your home.
From the stylish controls, to the coordinating brushed nickel trim that lends front profile definition, a continental flair for sophisticated design is evident throughout.
Vibrant colour palette
Whether you opt for the 110cm or 90cm model, there are seven distinctive colours to choose from – from the more traditional Black, White, Slate or Stainless Steel to the bold Cherry Red and the understated Cream or China Blue. Make a statement centrepiece with a vibrant colour or blend into the background with a more muted shade. Whichever look you prefer and whatever style your kitchen cabinetry, there's an Elise range cooker to suit.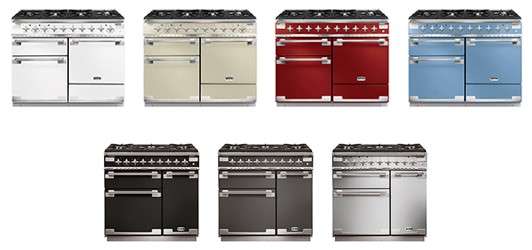 Flexible oven cooking
Both sized dual fuel range cookers feature Falcon's multi-function oven.  Every cook's dream with seven functions to cope with every dish, from crisping pizza bases on a lazy Saturday afternoon to browning the children's pasta bake after school. Nothing is too challenging for the Elise.
Telescopic Oven Shelving
Within the 110cm size Elise range cooker both the multi-function and fan forced electric ovens feature telescopic shelves for convenient accessibility.  Telescopic shelves reside in the left-hand oven of the 90cm size.  Food can be monitored and attended too simply, with these smooth glide-out racks – no more resistance that can occur with manual shelves or reaching into a hot oven to tend to a dish.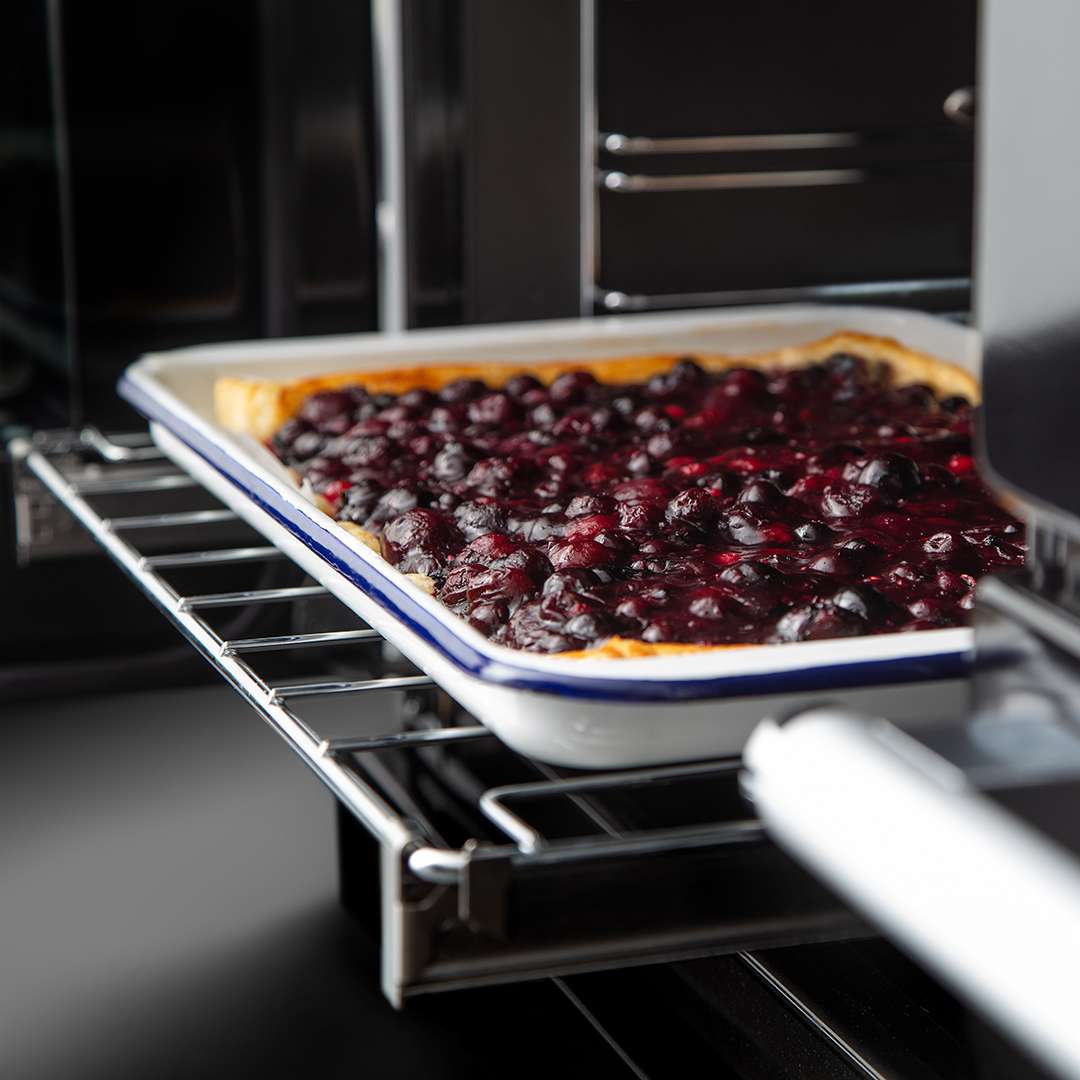 Added benefits
Along with the multi-function electric oven, Elise range cookers also feature a fan oven plus a storage drawer for baking trays (110cm model only).  They also come complete with professional-style cast iron pan supports, multi-ring burner, wok cradle for Asian inspired cooking and single-handed ignition for ease of use.
Deluxe Glide-Out Grill
The Elise comes with a deluxe glide-out grill, which offers even more cooking flexibility and capacity thanks to its deep pan design. It also includes a four-way trivet for four grilling depth options to suit every type of dish.
Cooker Controls
With distinctive French-inspiration, the uniquely shaped nickel finished controls operate all elements of the range cooker.  From the gas burners, through to the oven functions and temperature.  They truly are part of the key elements that give the Elise an identifiable look.
Need to know more about the Elise?  Visit Elise for full product features and specifications or call our Falcon team on 1800 685 899.